South Africa Garden Route
South Africa Garden Route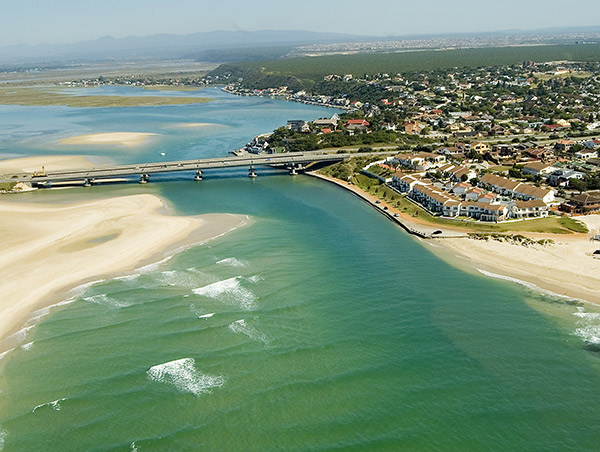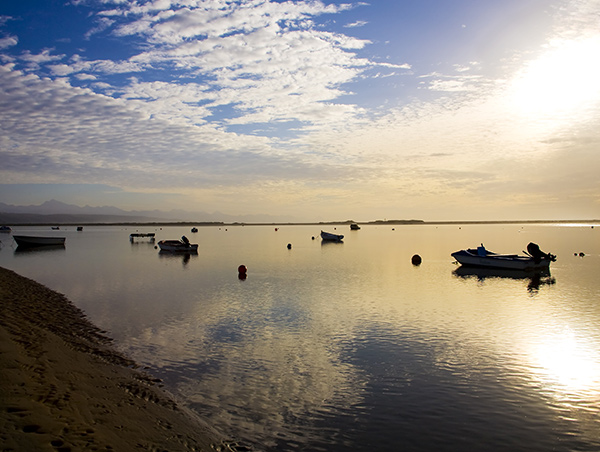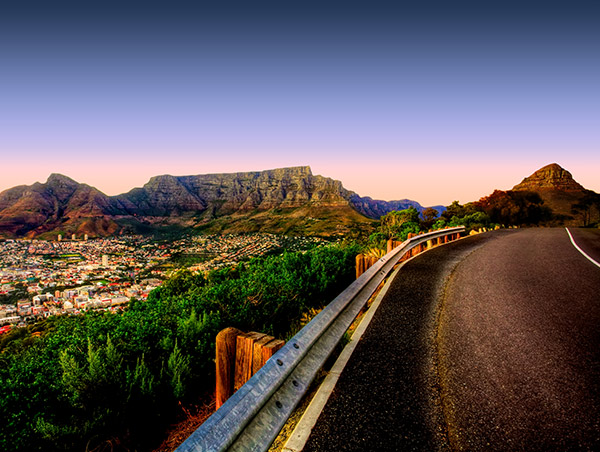 South Africa is a country marked by several distinct ecosystems.The famous Kruger National Park covers vast shrublands populated by big game.It is home to the best vineyards in africa.An amazing coastline with beaches,cliffs,lagoons on the garden route.Boasting a cosmopolitan city, cape town is home to good wine and food.The view of of the town from the table mountain is breath taking.Cape of good hope is the most southern tip of africa where two oceans converge.
Day 1-5:

One&Only Cape Town, Cape Town
Cape Town is one of the world\'s most beautiful cities and a top international destination. Large numbers of tourists flock to Cape Town to enjoy this unique city with its fascinating history, interesting culture, natural beauty, award winning wines and laidback lifestyle. Whether you are a serious tourist or just want to lie on the beach and enjoy life, Cape Town will satisfy your needs.

Notes
On arrival at Cape Town International Airport you will be met by a local representative that will hand over your travel documents and will assist you to your rental vehicle. After collection, make your way to One & Only Cape Town

Optional
Table Mountain Cableway
Robben Island Ferry
Cape Winelands
The Cape Peninsula

Table Mountain Cableway
A trip up Table Mountain is quite rightly one of the first things a tourist wants to do when arriving in Cape Town. Once on the top, a 1000m above the city below, you are rewarded with spectacular 360 views. Take your time and enjoy this unique environment, go for a walk or have a bit to eat at the restaurant with arguably one of the best views possible.

Robben Island Ferry. This is where the ferry for Robben Island leaves from. The ticket office also has a little museum and a curio shop. Cape Winelands A mere one hours drive from Cape Town lie the valleys and mountains which have become synonymous with some of the world\'s finest wines. Spectacular mountain scenery, fine hotels and guest houses, 300 years of wine making history and many of the country's top restaurants combine to make the Cape Winelands into a much desired destination. This is the centre of South Africa's award winning wine industry and places of interest include Stellenbosch, Franschhoek and numerous award winning wine estates.

The Cape Peninsula
The Cape Peninsula offers a spectacular combination of beaches and mountains, with wonderfully well preserved areas interspersed with quaint towns and harbours.

Overnight: One&Only Cape Town
Welcome to One&Only Cape Town, South Africa\'s premiere urban chic resort bringing an unprecedented level of luxury and style to one of the world\'s most fascinating cities. With captivating views of Table Mountain from its enviable location in the Victoria & Alfred Waterfront, the resort is a destination unto itself. Discerning travellers are invited to discover the celebrated cuisines of Nobuyuki "Nobu" Matsuhisa and Reuben Riffel, socialise in the highenergy vibe of Vista Bar & Lounge and sample rare and undiscovered vintages at the stunning Wine Loft. The sublime calm of the city\'s most expansive and sophisticated spa offers an indulgent escape, while NEO Boutique debuts an enviable collection of designer fashions, some available for the first time in South Africa. As the first luxury hotel to open in Cape Town in nearly a decade, the resort is designed to celebrate the city\'s wine, art, design and spirit, balancing contemporary glamour with an authentic South African style.

Included
Bed & Breakfast

Day 6:

De Kloof Luxury Estate Boutique Hotel & Villa, Swellendam
Nestled below the Langeberg Mountains, Swellendam is South Africa's third oldest town. The town is well-known for its many beautifully restored buildings, including the Dutch Reformed Church and Drosty Museum complex. Swellendam's central location in the Overberg makes it a good starting point to travel around this area.

Notes
After breakfast make your way to De Kloof Luxury Estate in Swellendam

Overnight: De Kloof Luxury Estate Boutique Hotel & Villa
De Kloof Luxury Estate 5 * Boutique Hotel & Villa EST 1801- often described as the hidden Jewel of Swellendam

Focus on Luxury market; FIT\'s, small groups up to 20 persons, exclusive use, photo shoots, conference, weddings. This unique stylish Dutch boutique hotel with refreshingly modern design & decor is situated on large grounds in a secluded tranquil valley and has several outbuildings.

Member Best Boutique Hotels of the World.
It offers breath taking panoramic mountain views and is within walking distance from the nice historical part of Swellendam. For people who enjoy interior design, appreciate the finer things in life, golfers & honeymooners the ideal retreat of choice. Relax at the sparkling 12m pool area or stroll through the several secluded park like gardens with koi ponds, herb & rose garden and lavender paths. Restaurant 18 Zero One offers all meals inclusive of 5 course daily changing tasting dinners. Focus on modern global cuisine with a South African touch . Enjoy mouth-watering a la breakfasts with bubblies & newspaper, organic lunches and evening tasting dinners are prepared by our in house chef. Daily free educational wine-tastings are served at 6 pm in the manor lounge with fireplace or in summer on the verandah. Eight chic spacious garden suites offer all 5 star facilities fit for the wordy traveller, xl beds, climate control, mood lighting, pillow library, WIFI and designer zen style large bathrooms. Float on water and sleep like a baby on the super king waterbed available in the Manor & Honeymoon Suites with fireplace and Jacuzzi bubble bath. Wedding and conference venue. Come and enjoy this unique peace of paradise Spa Open summer 2013

Manor XL Suite
Manor XL Suite-something really special wooden floors, ultra luxurious large bathroom double large rainshowers, jacuzz bubble bath, dstv, superking waterbed, aircon heater, bar , safe, inroom free wifi, hairdryer, underfloor heating

Included
Bed & Breakfast

Day 7-8:

Rosenhof Country House, Oudtshoorn
Oudtshoorn is famous for its ostriches and the magnificent Cango Caves. Located along the renowned Route 62, which takes motorists past one awe-inspiring sight after another, Oudtshoorn is known as the Ostrich Capital of the World: these huge birds are almost as common as people in this charming town. Other than ostriches and the wonderful feathers and meat they provide, the Oudtshoorn area also boasts the spectacular Cango Caves; the largest show cave system in Africa, permeated with sparkling stalactites and stalagmites and captivating rock formations.

Notes
After breakfast make your way to Rosenhof Country House in Oudtshoorn

Optional
Safari Ostrich Showfarm
Cango Caves
Meerkat Adventures

Safari Ostrich Showfarm
Safari Ostrich Show Farm is an operating farm where visitors will see large flocks of ostriches at different stages of development in the surrounding fields. Visitors are assured of personal attention and upon their arrival are greeted by one of our multi-lingual guides who will, during the course of the tour explain every aspect of ostrich farming, from breeding to rearing. The tour starts in the breeding camp, with a nest of ostrich eggs, where the first stage of the ostrich life cycle is explained. Visitors will get the opportunity to test the strength of the eggs by standing on them - a great photo opportunity. During the breeding season visitors get to see ostrich eggs hatching in the incubator rooms. Visitors get to sit on an ostrich and those who are brave enough can even try their hand at riding one. Every tour ends with an \"Ostrich Derby\" where local jockeys display their riding skills. A highly entertaining and educational tour is guaranteed. Cango Caves. The spectacular Cango Caves are a subterranean wonderland of magnificent stalactite and stalagmite rock formations that attracts thousands of visitors annually. They extend more than two kilometres into the Swartberg Mountains and visitors can take guided tours that wind through narrow passageways and steep stairways linking the massive caverns.

Overnight: Rosenhof Country House Rosenhof Country House is situated on the outskirts of Oudtshoorn en route to the Cango Caves and Ostrich farms. The carefully renovated homestead (circa 1852), with its yellowwood beams and ceilings and antique furniture, exudes an aura of authenticity. The lovely rose garden, which gave Rosenhof its name, leads to stylishly decorated bedrooms, each individually furnished in Victorian Style with patios opening onto the courtyard. All rooms provide air-conditioning, satellite tv, telephones, minibar and tea trays. The two Executive Suites are privately situated with unspoilt and tranquil views of the Swartberg Mountain. Each suite has its own private lounge with fireplace and swimming pool. Rosenhof has a cosy pub and several luxury lounges with fireplaces where guests can relax and admire works for well-known South African artists. In summer guests can cool down in the pool or take tea in the manicured gardens. The Wellness Center offers a fully equipped gym, Jacuzzi, sauna and beauty clinic where relaxing and stimulating treatments are offered. The restaurant st Rosenhof was voted one of the top 100 restaurants in South Africa. Traditional country cuisine with a cordon bleu touch and an extensive wine collection with make dining here an unforgettable experience. Breakfast is equally memorable, served in the sunny breakfast room overlooking the manicured gardens. Rosenhof\'s luxury and comfort is surpassed only by its staff\'s commitment to individual care and service. Patrons will soon realize why it is recognised as one of the finest establishments in the Klein Karoo and Garden Route.

Executive Suite
The 2 Exectuive Suites are situated seperately from the Standard Rooms. Each Suite has its own private pool en separate lounge area. The suites have unspoiled views of the Swartberg Mountains.

Included
Bed & Breakfast

Day 9-10:

Tsala Treetop Lodge, Plettenberg Bay
The Portuguese explorers called it the Beautiful Bay, and it's easy to see why – Plettenberg Bay is a picturesque, charming town with miles of pristine beaches, tranquil lagoons, clean rivers, indigenous forests and a dramatic rocky peninsula. Playground to the wealthy, beach mansions overlook the Indian Ocean, often dotted with luxury yachts, while leisure time is given over to polo and golf, among other things. However, all kinds of visitors will feel at peace here as simply swimming in the warm water on a safe beach is a great way to experience the beauty of Plettenberg Bay.

Notes
After breakfast make your way to Tsala Treetop Lodge in Plettenberg Bay

Optional
Monkey Land
Birds of Eden
Elephant Sanctuary, The Crags
Featherbed John Benn

Monkey Land
The world's first free-roaming multi-species primate shelter, Monkeyland makes for a great family outing and plays an important role in raising awareness about the plight and rehabilitation of endangered primate species.

Birds of Eden
Under a two-hectare dome, the world's largest aviary, Birds of Eden, is a safe and natural free-flight environment for African birds and a selection of smaller animals. An indigenous forest and a mysterious ruin with walk-behind waterfall provide these graceful creatures and their visitors with amusement.

Elephant Sanctuary, The Crags
Set in an indigenous forest, the Crags Elephant Sanctuary offers visitors the chance to touch, feel, feed, learn about and even walk hand in trunk with African elephants. All programmes are guided and guest numbers are limited to ensure personal attention and maximum elephant interaction to make this an enriching experience.

Featherbed John Benn
The Featherbed Company gives visitors to the Garden Route \'an unforgettable experience on the Knysna Lagoon\'. The Lagoon, more accurately defined as an estuary, has five fresh water rivers flowing in from the surrounding Outeniqua Mountains meeting with the surge of sea water from the Indian Ocean through the mighty headlands – known as the \'Knysna Heads\' - the grand sandstone cliffs towering above the entrance to the Knysna Lagoon. There are various family holiday things to do in Knysna of which the Featherbed Company offers several unique activities in Knysna. With our own private nature reserve trails, restaurants and fleet of various boats we can offer activities from cruising, private functions, conferences, and weddings on board, nature trails and hiking the Knysna Heads. Our fleet ranges from a catamaran sailing boat to ferries and the Paddle Cruiser and the famous John Benn.

Overnight: Tsala Treetop Lodge
Set amidst the treetops of an age-old indigenous forest, Tsala is a lavish celebration of the spirit of Africa. Emulating the monumental ruins of an ancient central African civilisation, the impressive stone-masonry entrance flanked by water features leads into a magnificent foyer supported by polished Blackwood columns. The afro-baroque décor with its earthy colours, rich textures and handcrafted fittings draws inspiration from the diverse cultures of Africa, yet remains integrated with the sophistication of the Western world. Whether from the exotically appointed dining room, the intimate glassed-in lounge, or the large open decks high above the forest floor, the views are all breathtakingly beautiful, encompassing lush forests extending across rolling valleys towards distant hills.

Tsala Treetop Suite
Tucked into the forest canopy, the hide-away suites each with pool are the epitome of romanticism. Constructed of stone, wood and glass these ultimate of abodes, comprise a sumptuous bedroom, an elegant sitting room with fireplace and a spacious bathroom.

Included
Bed & Breakfast

Day 11-14:

Bayethe Tented Lodge - Shamwari Game Reserve, Shamwari Private Game Reserve
Shamwari Game Reserve is the ultimate Luxury Big Five African Safari Adventure & Conservation effort coupled with responsible Tourism. Shamwari Game Reserve is home to Africa's Big 5 (Elephant, Rhino, Buffalo, Lion & Leopard), is Malaria Free & is situated in the Eastern Cape of South Africa. Shamwari is about conserving a vanishing way of life & is the realization of one man's dream, & the success of many people's passion. Steeped in pioneer history, & dating back to the time when a multitude of game roamed wild & free, the 25 000 hectare reserve boasts five eco-systems, thus enabling the support of many forms of plant, animal & bird life. This Reserve has received numerous International Awards, including the World's Leading Conservation Company & Game Reserve for many consecutive years.

Notes
After breakfast make your way to Shamwari Bayethe Tented Lodge in the Eastern Cape

Overnight: Bayethe Tented Lodge - Shamwari Game Reserve
Shamwari Game Reserve - The Pride of the Eastern Cape! Bayethe Lodge offers the ultimate in Luxury Tented

Accommodation. Bayethe is a splendid stone walled & thatch roofed Lodge with a large Deck Area overlooking a Waterhole. There is a double volume Lounge & Dining Area which spills out onto the Deck which is adjacent to the outside Boma for traditional fireside Dining under the stars. The 9 Luxury Tents are camouflaged under trees allowing for ample privacy & unsurpassed comforts. Each Tent is Air-Conditioned & heated & has an En-Suite Bathroom, Shower, private Plunge Pool & viewing Deck. The 3 Premier Tents at Bayethe Hills are the ultimate in tented luxury. These Tents offer the additional luxuries of a Fireplace, Satellite TV, Plunge Pool & Hammocks suspended out of the wooden Decks. Shamwari, meaning "my friend" in Shona, is the pinnacle of private game reserves and home to the coveted Big 5. Stretching 25,000 hectares over a malaria free landscape, it offers an award-winning nature experience and is one of the largest private conservation initiatives in Southern Africa.

Included
Fully Inclusive

Day 15:

Singa Town Lodge, Port Elizabeth
Port Elizabeth or PE is known as the Friendly City and the Windy City and hopefully if you stay here you will get a chance to experience the former and not the latter. Port Elizabeth was established to accommodate British settlers who were bought out on a government sponsored programme to provide a buffer between the warring Cape Dutch and the Xhosa. The little port grew from there and today it is the gateway to the Garden Route, as well as the Eastern Cape's game reserves and beaches.

Notes
After morning game drive and breakfast make your way to Singa Town Lodge in Port Elizabeth.

Overnight: Singa Town Lodge
Welcome to the gentle seaside city of Port Elizabeth, gateway to both the Garden Route and the Eastern Cape Safari Belt, has always been well-known and well-loved for its relaxed-pace, rejuvenating, traffic-jam-free holiday experiences. In the last few years, return visitors have also been pleasantly surprised by a new era of stylish, luxury accommodation options in Port Elizabeth, lending a swirl of cosmopolitan energy to the friendly city. The latest and most intriguing of these is the new Port Elizabeth Boutique Hotel, Singa Lodge.
Named for the mystical dragon-lion of Indonesian mythology, this luxury boutique hotel in PE is one of five select lodges brought to you by Lion Roars Safaris & Lodges, and offers distinctive 5-star accommodation in Port Elizabeth. Setting itself apart from the "every-room-looks-the-same" standardization of the major hotel chains, this luxurious modern fusion of Eastern & African architecture and décor is an artistic masterpiece. Each of the twelve suites at our 5-star boutique hotel is a unique space that not only provides deep comfort, but also inspires and enriches your journey. From the bright sea air of the Port Elizabeth seafront, you are transported into a rich world of texture, colour, vibrant mosaics, opulent fittings and luxuriously appointed rooms, infused with the scent of frangipani blossom and leaffiltered light. Our tranquil, leafy oasis includes a private gym & holistic treatment room, where you can indulge your body as well as your senses, and rebalance mind and spirit in a truly remarkable space.

Executive Suite
King size bed, spacious en-suite with shower and bath, hairdryer, mini bar fridge, coffee station, and wi-fi connection.

Included
Bed & Breakfast

Day 16:
Departure

Day Notes
Drop your rental vehicle at Port Elizabeth Airport in time to board your flight.
Cape Town - One&Only Cape Town
Swellendam - De Kloof Luxury Estate Boutique Hotel & Villa
Oudtshoorn - Rosenhof Country House
Plettenberg Bay - Tsala Treetop Lodge
Shamwari Private Game Reserve - Bayethe Tented Lodge - Shamwari Game Reserve
Port Elizabeth - Singa Town Lodge