Bhutan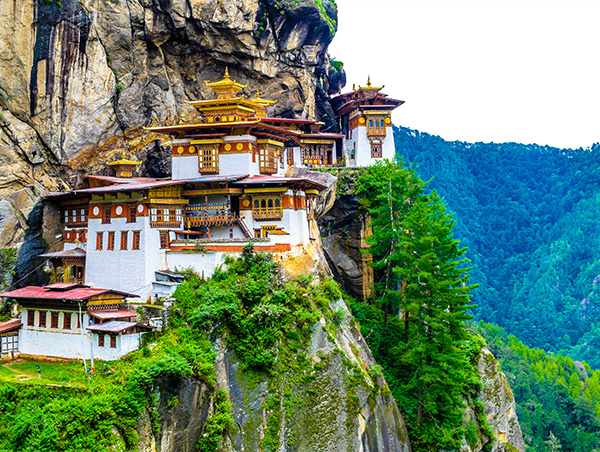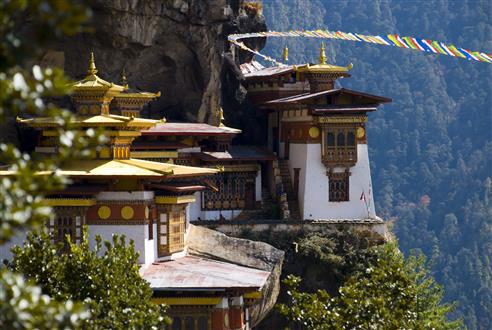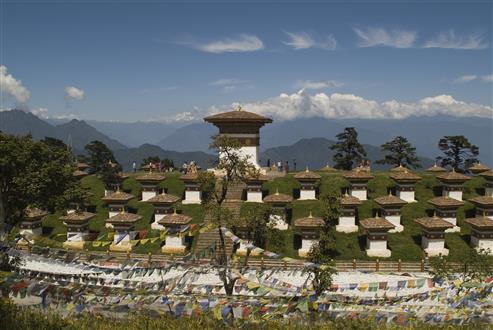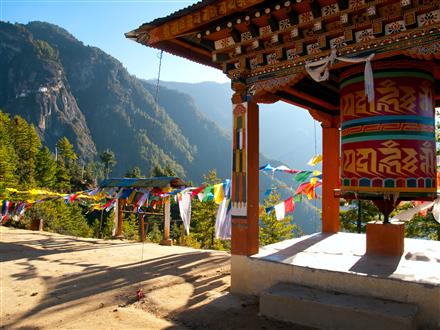 Introduction
Visiting Bhutan
Travellers must travel through all-included preplanned/booked package tours. Independent travel is not permitted in Bhutan.


Festival Itinerary
Many visitors come to Bhutan to witness religious festivals held annually in Dzongs throughout the country. The most popular are those held in Thimpu, Paro & Bumthang. The Dzongs come to life with colour, music & dancing as valley dwellers and towns folk join together to exercise evil spirits and rejoice in a new harvest. Rare masked & sword dances and other rituals are performed in the Dzong,s courtyards & temples. Most of the dances date back to the middle ages and are only performed once or twice each year.


Festivals:


Feb: Punakha Festival, Punakha Chorten Kora, Tashi Yangtse

March: Gom Kora, Tashi Yangtse, Chukka Festival, Chimakoti, Paro Festival, Paro

April: Ura Yakchoe, Bumthang, Kurjey Festival, Bumthang

Sep-Oct: Wangdi Tshechu, Wangdi Phodrang October: Thimphu Domche, Thimphu, Thimphu Tshechu, Thimphu Tamshing Phala Chodpa Bumthang, Tangbi Mani (Bumthang), Bumthang

November: Jambay Lhakhang Drub, Bumthang Jakar Tshechu, Bumthang

December: Trashigang Festival, Tashigang Mongar Tshechu, Mongar Trongsa Festival, Trongsa Lhuntsi Festival, Lhuntsi
Getting to and Travelling around
Airport
Paro (1 hr from city centre). Flights from Delhi or Calcutta (India) on Druk Air. Departure Tax: NU300 payable locally
Road
The road from Bagdogara (West Bengal) enters Bhutan at Phuntsholing, which is 179 Km from Thimphu.
Best Time and Weather
Climate
Bhutan has four seasons. Monsoon June and August (8° and 21°C). Temperatures drop dramatically with increases in altitude. Days are pleasant (average 10°C) with clear skies and sunshine. Nights are cold particularly in winter.Generally, October, November and April to mid- June are the best times to visit, rainfall is low and temperatures pleasant.


Required Clothing
Lightweight cottons in the foothills, also linens and waterproof gear, light sweaters and jackets for the evenings. Upland areas: woollens for evenings, particularly during the winter months.
Important Information
Time Difference
Bhutan is six hours ahead of GMT.


Electricity
Power supply throughout is 220 volts.


Currency
1 Ngultrum (NU) = 100 chetrum (Ch). The Ngultrum is pegged to the Indian Rupee (which is also accepted as legal tender). US Dollars are also widely accepted.


Health
Compulsory vaccinations: Yellow fever certificate if arriving from infected areas. Recommended immunizations: hepatitis A, hepatitis B, malaria, meningitis, polio, TB, tetanus, typhoid. Health risks: Malaria exist all the year in the southern districts.


Visa Procedure:


IMPORTANT: All foreign nationals require visa for Bhutan. Before departure Visa Clearance from Thimphu must be obtained before departing for Bhutan. A completed Visa Form must be returned to our office at least 65 days prior to arrival in Bhutan (earlier if travelling during festival dates). Holidays must be paid in full before the Visa Clearance can be processed. Once processed a Visa Clearance Approval will be forwarded to you before departure.


Upon arrival at Paro Airport you will be required to submit:
2 passport photographs
Visa Clearance Approval
$20 visa fee

A visa stamp will be issued at the entry point for the duration of the stay.