New York State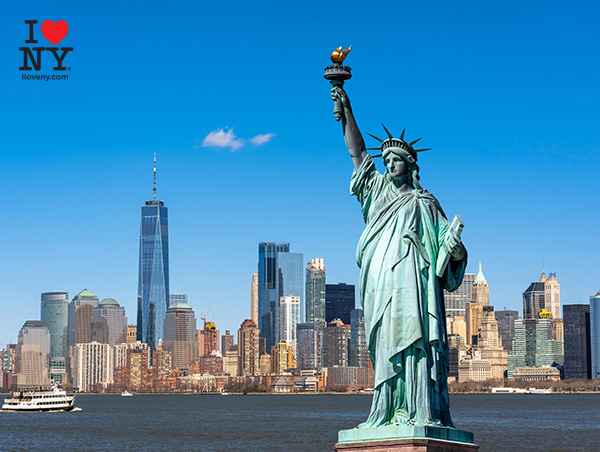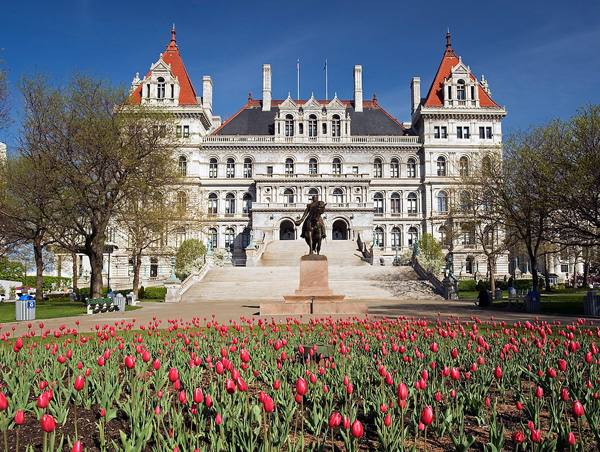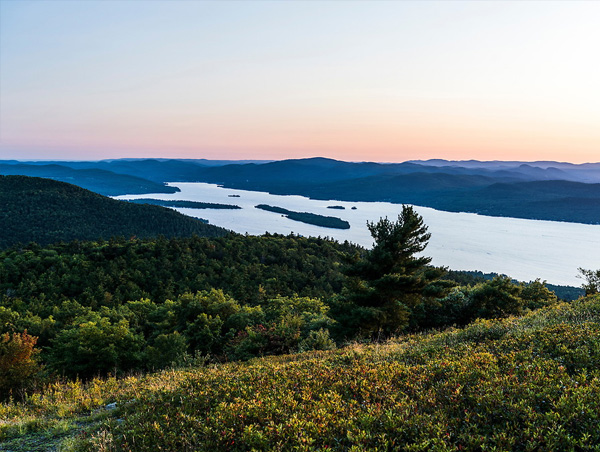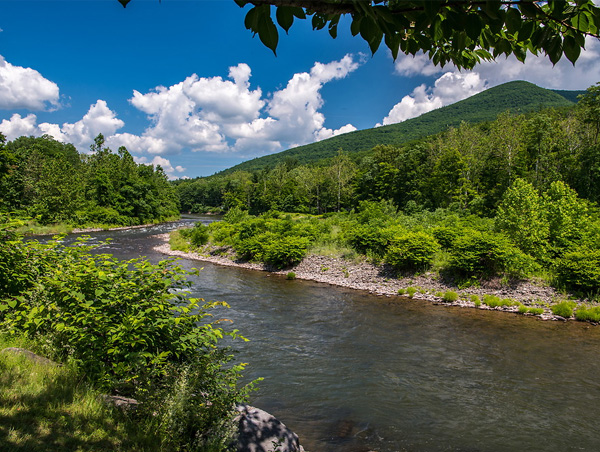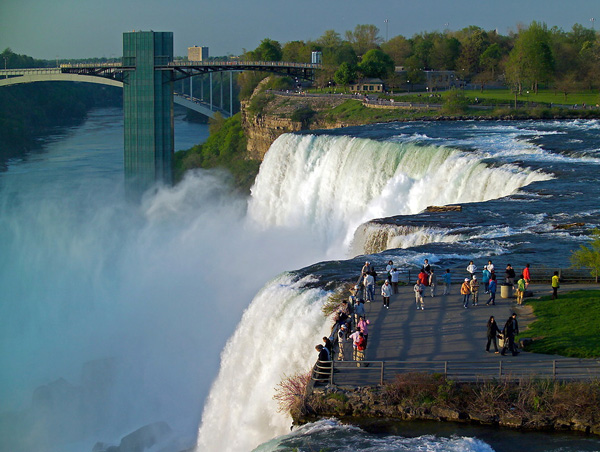 New York State has to a great deal of exciting experiences to offer. The thrill of parasailing hundreds of feet above scenic Lake George or horseback riding along a Long Island shoreline. The chance to explore "The Grand Canyon of the East," Letchworth State Park, or the unique rock formations and winding waterways at Ausable Chasm. The exhilaration of whitewater rafting in the Adirondacks, or the more peaceful pleasures of hiking the natural landscape, peaceful forests, and mountain scenery of the Catskills. For culture lovers there are world-renowned museums and cultural institutions throughout the state, including 15 halls of fame. And there are excellent food and drink options throughout the state, with numerous wine or craft beverage trails and the Hudson Valley's renowned dining.
New York
City New York City needs no introduction! NYC is made up of five boroughs – the Bronx, Brooklyn, Manhattan, Queens and Staten Island, each with dozens of neighbourhoods lending their own local flavour. The city provides an endless array of attractions and activities. Choose sightseeing tours, visit landmarks and museums, experience the city at night, enjoy a club, sample culinary delights or take in a Broadway show. Stroll around Central Park or one of the many world-famous department stores or boutiques.
Long Island
Long Island has international acclaim. It has been named one of the world's Top 10 wine regions and two of its white sand beaches are regularly placed in lists of the Top 10 beaches. But Long Island has even more to offer. For instance, you can take in breathtaking ocean views from the top of Montauk Lighthouse or tour the halls and gardens of the magnificent Gold Coast mansions like Old Westbury Gardens. You can explore Fire Island National Seashore's high dunes and maritime forests, or visit cultural and historic treasures like the Heckscher Museum of Art and the Sag Harbor Whaling Museum. Whatever you prefer to sit back and relax, or adventure out, Long Island has great experiences for you.
Hudson Valley
From great restaurants to glorious gardens and performing arts, creativity thrives amid the inspiring landscapes of Hudson Valley. These views range from the Walkway over the Hudson, the world's longest pedestrian bridge, to the Shawangunk Ridge, one of America's major rock climbing areas. Alternatively, Hudson Highlands State Park offers spectacular river views, and the opportunity to explore it up close by kayak or canoe. After that adventure, there are plenty of opportunities to relax. The region contains Mohonk Mountain House, which was named America's #1 Resort Spa by Conde Nast Traveler. The abundant farm markets, award-winning wineries, craft-breweries and food festivals, means that Hudson Valley dining is also rightly legendary. National Geographic Traveller has recognised this mix of magnificent scenery, historic mansions, cultural treasures and unique attractions as a Top 20 Best of the World Destination!
The Catskills
The Catskills have been an inspiring mountain getaway for generations, with its tranquil forests and high peaks drawing in artists, writers, explorers and families. The Hudson River School Art Trail offers the opportunity to see one of those artists with its display of Thomas Cole's 19th-century paintings. At the higher octane there are guarantees of outdoor adventure throughout the region, whether it is biking along miles of mountain trails in the Catskill Preserve, swimming in the sparkling lakes or hiking to new heights on the mountain peaks.
Capital-Saratoga
Discover a fascinating mix of attractions and architectural styles, with the state capital Albany and the thriving city of Troy surrounded by tranquil farms, woodlands and scenic lakes, including the 29-mile-long Great Sacandaga. The cultural scene is strong, with an excellent variety of theatres and restaurants across the region. There is also a high level of sporting interest, Saratoga Race Course, America's oldest sporting venue (1864) is rated a World's Top 10 Sporting Venue by Sports Illustrated. Thoroughbred racing takes off in July and runs through Labor Day. Saratoga Casino & Raceway presents harness racing, gaming, and top comedians and musicians. Or for a unique experience, discover the beauty and excitement of world-class Saratoga Polo.
Central New York
Amid rolling hills and picturesque farmland, discover famous attractions, hidden gems, fun adventures and great events! In Cooperstown, America's perfect village, the National Baseball Hall of Fame & Museum celebrates heroes and heritage. Experience 1845 village life at The Farmers' Museum and see whimsical folk art at the Fenimore Art Museum. The Glimmerglass Festival presents world-class opera in a lovely lakeside setting. Tasteful stops along the Cooperstown Beverage Trail include a cider mill and award-winning breweries and wineries.
The Adirondacks
This is a big region for adventure. Retreat into nature on Lake George's island campgrounds and wilderness regions like Adirondack Loj, near High Peaks trailheads. Find luxury at lakeside resorts including Trout House Village and The Point on Saranac Lake, a Forbes' five-star property and former Rockefeller great camp. For breathtaking thrills, ride the summer bobsled at Lake Placid's Olympic Complex or Whiteface Lake Placid's Cloudsplitter, the most scenic gondola in North America.
Thousand Islands Seaway
Discover a freshwater paradise for sightseeing and outdoor recreation. Hundreds of miles of picturesque coastline and sparkling lakes, rivers and waterfalls. The State parks here are perfect for hiking, camping, boating and some of the world's best trophy fishing! Stay in a grand waterside resort, woodland cottage or lakeside campsite, and wake up to splendid views and refreshing adventures.
Finger Lakes
Eleven finger-shaped lakes cross the heart of New York in this region of refreshing waterfalls, gorges, sun-kissed vineyards, and lush forests. State parks like Buttermilk Falls, Watkins Glen, and Letchworth are perfect for activities like swimming, hiking, biking and camping. From pretty Owasco Lake to mighty Great Lake Ontario, the boating and fishing are world-class! Complementing all the natural beauty, vibrant cities and towns like Rochester and Ithaca present cultural treasures such as the Geva Theatre.
Greater Niagara
Niagara Falls is obviously a must see experience, regardless of whether clients have visited before or not. The Maids of the Mist Boat Tour gets you right up close and personal with this awe-inspiring waterfall. But there is also much more to do in the area. There are two Great Lakes famous for beaches, boating and trophy fishing, and the Letchworth Gorge, ideal for hiking, biking, and camping. For a more relaxed time, the region's main city is Buffalo, which offers events across its waterfront. These include a variety of cultural offerings, including the Grammy winning Buffalo Philharmonic Orchestra.
Chautauqua-Allegheny
Tucked into timeless landscapes--enchanted mountains, tranquil lakes and bountiful vineyards--clients will find gracious hospitality and big adventure. Allegany and Lake Erie state parks--vast playgrounds with beaches, trails, bridle paths, and boating--have hundreds of cabins and campsites. Midway State Park on Chautauqua Lake features a century-old amusement park, fishing and free docking for day visitors.