Iguacu Falls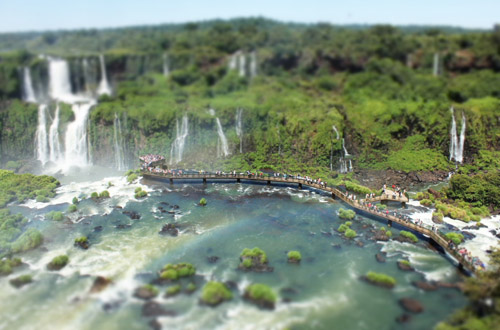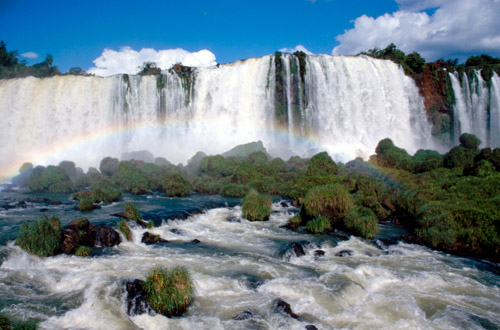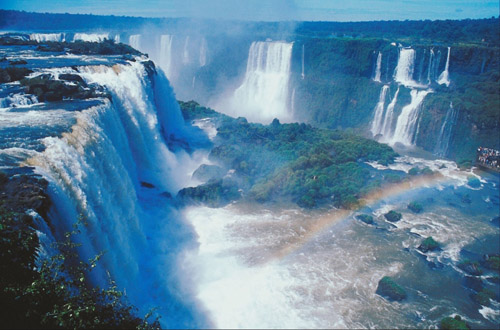 Introduction
O
ne of the world\'s largest waterfalls, the Iguacu Falls (Portugese spelling) extend over 2700m in a horseshoe shape on the Iguazu River on the border between the Argentine Province of Misiones and the Brazilian state of 
Paraná.  The surrounding National Parks are home to hundreds of rare and endangered species of flora and fauna.  There are 275 cascades and visitors can walk around the catwalk trails.  There are two basic circuits -  an upper path and a lower path.  The lower path leads to the base of the falls, where you may wish to take in a boat ride.  From the upper path you have panoramic views for a truly unforgettable experience. Visitors on the Brazilian side may also experience the falls from the thrill of a helicopter ride.
Places to Visit
Getting to and Travelling around
There are two international airports near to Iguazú Falls.  Iguazú International Airport (IGR) based in Argentina, and the Brazilian Foz do Iguaçu International Airport (IGU). 
Best Time and Weather
January to March is the rainy season and the best time to visit Iguazu.  The average temperature in winter is 15ºC and in summer is 30ºC.  The climate is humid throughout the year.
Important Information
Carry light, comfortable extra clothes and wear good walking shoes.  Don\'t forget to take mosquito repellent.