Brazil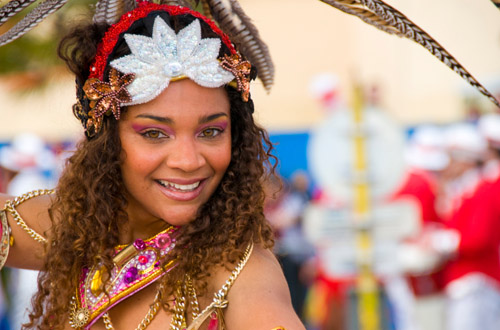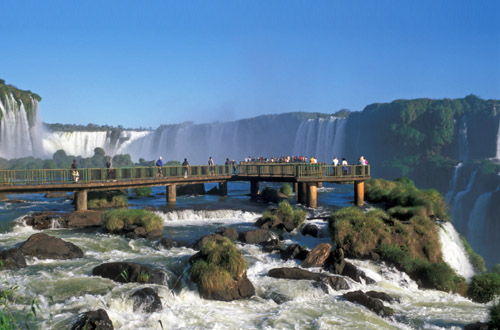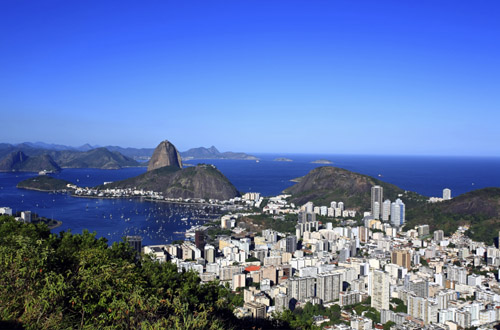 Introduction
Brazil is the largest country in Latin America.  Brazil has the world's biggest rainforest, the Amazon ,the world's biggest tropical coast, with thousands of truly exceptional beaches and resorts,
the one of the world's biggest waterfalls the Iguasu Falls.  Savor unique c
ities like Rio de Janeiro and Salvador da Bahia where music, exotic elements and the joy and extravagance of their people are truly remarkable and unique.
Places to Visit
Rio De Janeiro
Iguassu Falls
Amazon Rain Forest
The Pantanal
Getting to and Travelling around
British Airways and TAM operated direct flights to Brazil.  If travelling at Christmas, New Year or Carnival, reservations for flights should be made well in advance.  Being a large country, the fastest and most effective way of getting around Brazil is by air and to travel extensively around Brazil, you should consider buying an air pass. 
Best Time and Weather
Brazil is an all year round destination. Â Brazil is a very wide country, covering half of South America and different climate zones and seasons in Brazil are the reverse of North hemisphere states. Â The busy period for Amazon are July to September and December to January. Â These period have less rain, better time for fishing and easier observation of aquatic life. Â For Rio
high season is summer from December to March, and the off season is May to October.
Important Information
Language
The official language is Portugese, although English is widely spoken in tourist areas.
Passports & Visas
You will need a passport of at least six months\' validity.  British passport holders do not currently require a visa to enter Brazil, although requirements are subject to change and we recommend you check with the relevant embassy for up to date information. 
Currency
The legal tender is the real.  If taking travellers cheques, they should be in US dollars. 
Tipping
Tipping is a way of life when you are visiting South America. Â 
Time
GMT - 2