Western Values Self Drive
Western Values Self Drive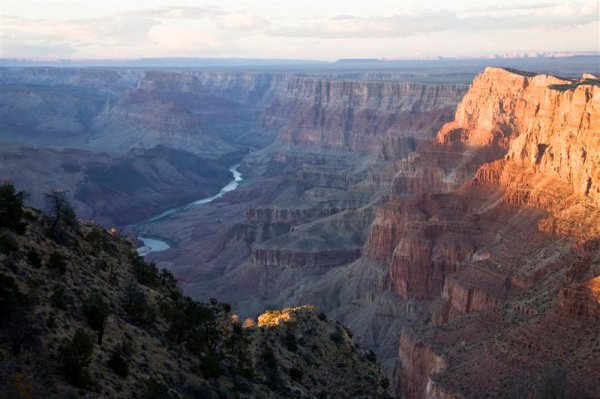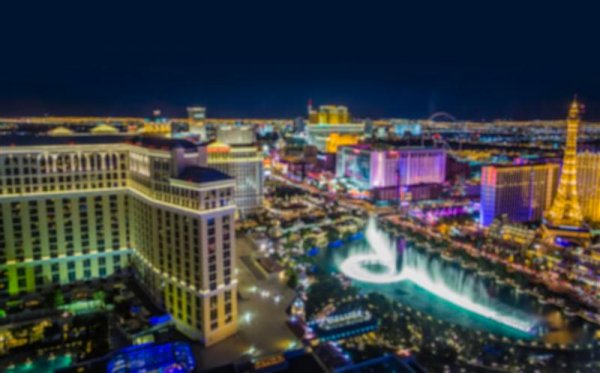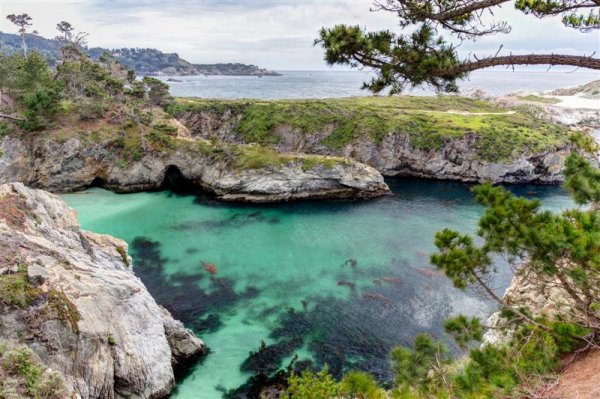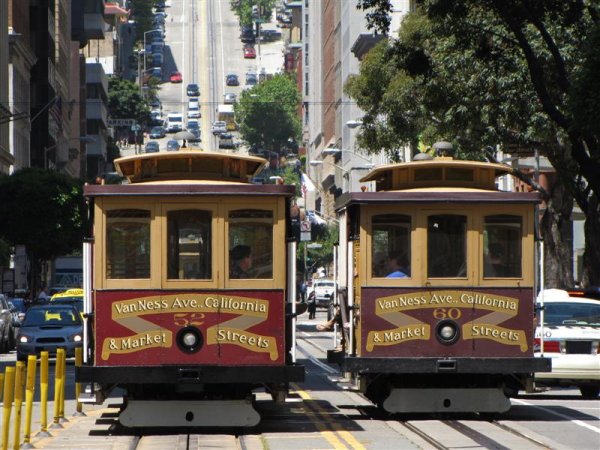 Explore the deserts of the southwest, visit the Grand Canyon, try your luck in Las Vegas, delight in the metropolis of San Francisco and enjoy the spectacular scenery on 17 Mile Drive.
Day 1: Los Angeles
Arrive in Los Angeles and transfer by complimentary shuttle bus to your hotel.
Overnight in Los Angeles.
Day 2: Los Angeles - Palm Springs
This morning, pick up your rental car and make your way south to Anaheim. Spend the day enjoying the theme parks of Disneyland, Knott\'s Berry Farm, or any one of Anaheim\'s many fun-filled attractions before continuing east to Palm Springs, the ultimate desert playground.
Overnight in Palm Springs.
Day 3: Palm Springs – Needles – Laughlin
This morning drive east to Joshua Tree National Park, which has many excellent hiking trails. Continue through Needles and on to Laughlin, an entertainment resort located on the Colorado River.
Overnight in Laughlin.
Day 4: Laughlin – Williams
Today you will join historic Route 66, travelling between Kingman and Seligman. Stop at the Grand Canyon Caverns, before arriving in the picturesque mountain town of Williams, gateway to the Grand Canyon.
Overnight in Williams.
Day 5: Williams – Grand Canyon National Park – Lake Powell
This morning experience the natural wonder of the Grand Canyon National Park. This afternoon head north through the Navajo Nation Indian Reservation and on to Lake Powell, the second largest man-made lake in the USA.
Overnight in Page.
Day 6: Lake Powell – Bryce Canyon National Park
Today set out west and cross the border to Utah, heading for Kanab before driving north to Bryce Canyon National Park, renowned for it\'s enchanting \'hoodoos\'.
Overnight in Bryce Canyon.
Day 7: Bryce Canyon National Park – Zion National Park – Las Vegas
Spend the morning exploring Bryce Canyon before heading west to Zion National Park, Utah\'s oldest national park known for its incredible canyons and spectacular views. Later, continue west to Las Vegas, \'The Entertainment Capital of the World\'.
Overnight in Las Vegas.
Day 8: Las Vegas
Enjoy a full day at leisure in Las Vegas. Walk the famous Las Vegas Strip, place a bet at one of the many casinos, catch a hit show, ride a roller coaster, dine at a world-class restaurant...the options are endless!
Overnight in Las Vegas.
Day 9: Las Vegas – Death Valley – Fresno
This morning head west to Death Valley National Park, the lowest elevation in North America. Continue through the Panamint Mountains, before heading north to Fresno, California\'s year-round playground.
Overnight in Fresno.
Day 10: Fresno – San Francisco
An early start today, drive north to Yosemite National Park, renown for impressive waterfalls and spectacular rock formations. This afternoon, head west to Muir Woods National Monument, and on to San Francisco, considered one of the greatest cities in the world.
Overnight in San Francisco.
Day 11: San Francisco
Enjoy a full day at leisure in San Francisco, enjoying the famous neighbourhoods such as Fisherman\'s Wharf or Chinatown. Ride an iconic cable car or take a ferry to Alcatraz.
Overnight in San Francisco.
Day 12: San Francisco – Monterey/Carmel – Central Coast
This morning, head south towards the scenic Monterey Peninsula. Visit Cannery Row and Fisherman\'s Wharf. Drive along the spectacular 17 Mile Drive from Monterey through to Carmel-by-the-Sea and Big Sur. Continue on to San Simeon, home to Hearst Castle.
Overnight in San Simeon.
Day 13: Central Coast – Solvang – Santa Barbara – Los Angeles
Drive south to Solvang, the Danish Capital of America. Continue on to Santa Barbara, often described as the American Riviera, famous for its old missions and Spanish heritage. Enjoy the day exploring before you drive back to Los Angeles.
Overnight in Los Angeles.
Day 14: Los Angeles
Tour ends. Drop off your car at the airport before checking in for your flight home or onward journey. 
DAY

CITY

STANDARD

01

Los Angeles

Hacienda Hotel

02

Palm Springs

Palm Springs Travelodge

03

Laughlin

The Aquarius Casino Resort

04

Grand Canyon/Williams

Hotel Aspen Inn & Suites

05

Lake Powell/Page

Travelodge Page

06

Bryce Canyon

National Park

Bryce View Lodge

07-08

Las Vegas

The Quad

09

Fresno

Holiday Inn Downtown Fresno

10/11/14

San Francisco

The Good Hotel

12

San Simeon

Courtesy Inn - San Simeon

13

Los Angeles

Hacienda Hotel
What\'s Included:
Welcome kit with comprehensive maps and day-to-day itinerary

Hotel accommodations as specified

Exclusive 10% discount on purchases at Macy's stores