Villa Karina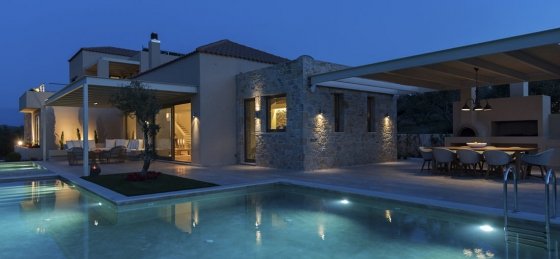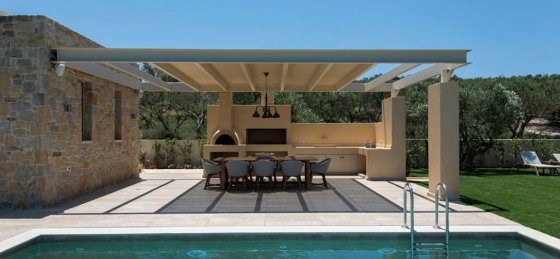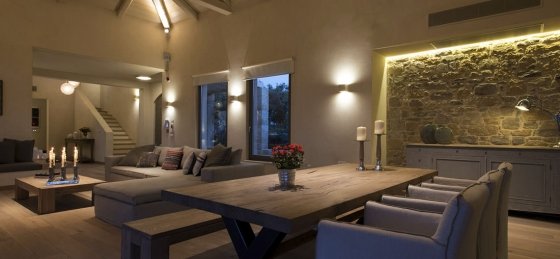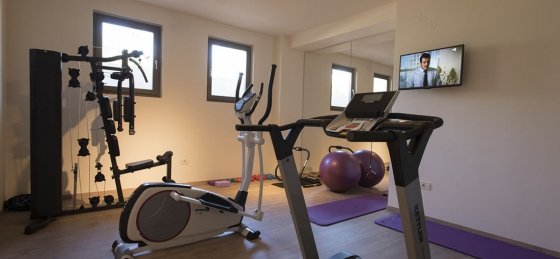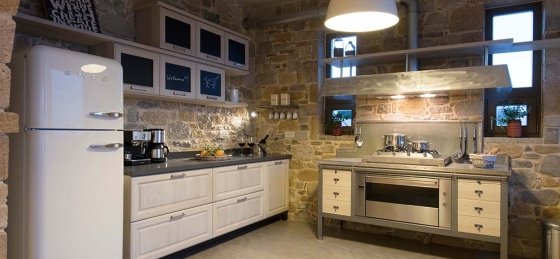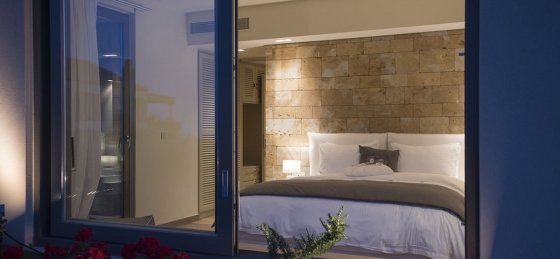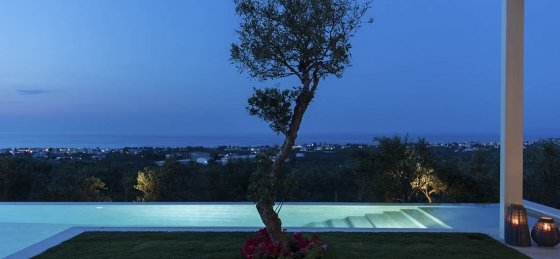 KOLYMVARI, CRETE
Villa Karina is a luxury villa located outside the seaside village of Kolymvari, just 20 minutes from the picture-perfect, historic town of Chania in western Crete. Villa Karina was built to comply with bioclimatic architecture in its functioning, while its design, layout and decor were meticulously thought through so that the home would harmoniously blend in with its natural surroundings.
The interior of the property is extremely refined while the big doors and windows create a light and pleasant environment allowing full enjoyment of the sea view from inside the house. The crisp modern design provides lots of light and comfortable leisure options, from the substantial open-plan living space with accompanying balconies.
The property is fully equipped with high quality audio systems and Wi-Fi throughout the building and outdoors areas. Villa Karina's interior boasts on the ground floor, two bedrooms, an impressive entrance area, bright and airy living room, spacious dining room and high-design, high-function kitchen.
The villa boasts a gym to appeal to those that want to work out. The first floor has 1 bedroom with an en- suite bathroom and on the lower floor you can find a fourth en-suite bedroom with private balcony. The outdoor areas consist of an infinity swimming pool, spacious sitting and dining areas, a church and an amazing landscaped gardens.
The outdoor shaded terrace which include an outdoor kitchen with a wood-burning oven and covered BBQ area offers a range of settings in which to enjoy dinner or breakfast with spectacular view.

Enjoy a sunset cocktail by the pool or relax and exercise during the afternoon. It's an experience you'll never forget, living the Greek island lifestyle in the comfort of your own villa by the bay. Let your mood guide you and simply pick your preferred spot, we will take care of the rest.
LOWER GROUND FLOOR

BEDROOM

A/C

Balcony

Double Bed

Ensuite Bathroom

WINE CELLAR

GYM

Exercise Bike

Running Machine

Weights

UTILITY AREA

GROUND FLOOR

BEDROOM

BEDROOM

BATHROOM

DINING ROOM

LOUNGE

Fireplace

Comfortable Seating

Flat Screen TV

A/C

KITCHEN

Dishwasher

Fridge / Freezer

Hob

Oven

A/C

Coffee Machine

FIRST FLOOR

BEDROOM

Double Bed

A/C

Ensuite Bathroom

SERVICES

EXTERIOR FEATURES

Alfresco Dining Area

Barbecue

Infinity Pool

Kitchen

Parking

Shower

Wood Burning Oven