Tigers Trail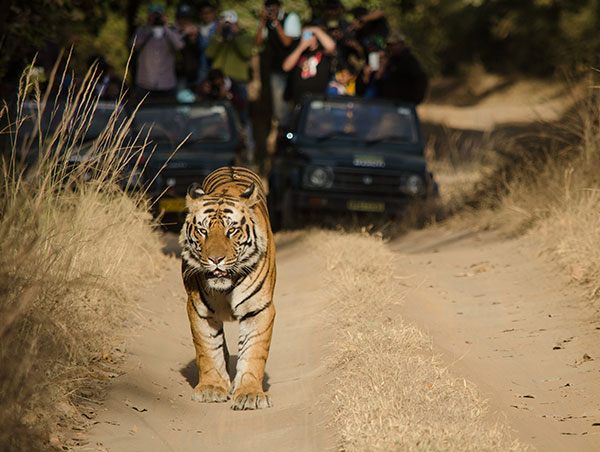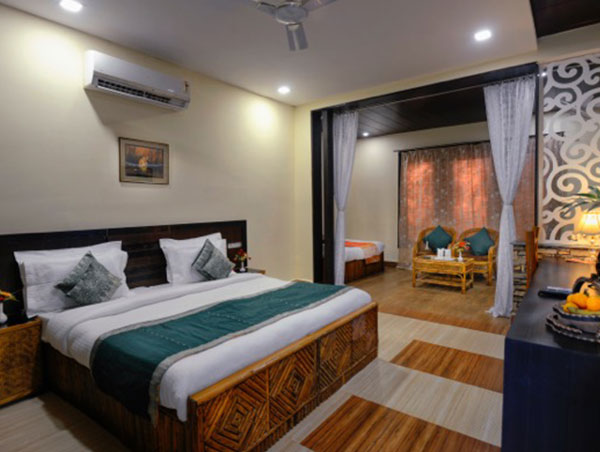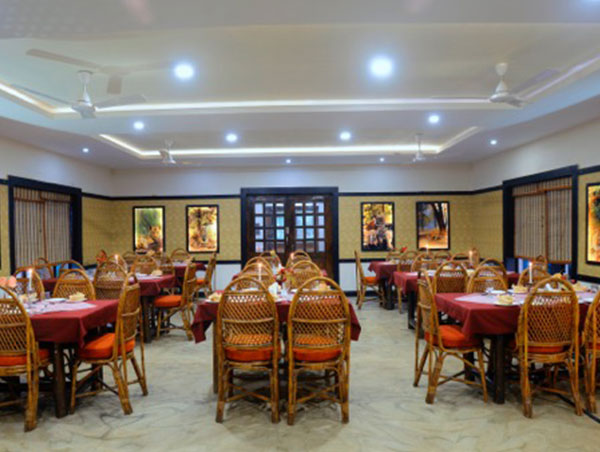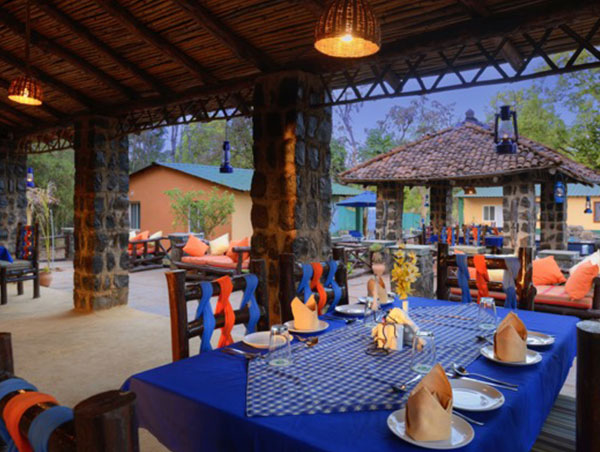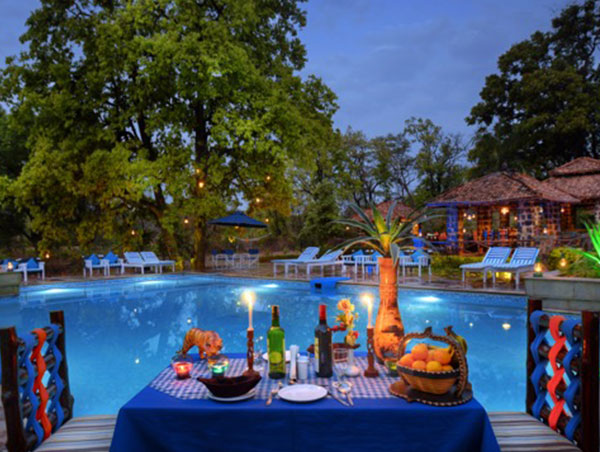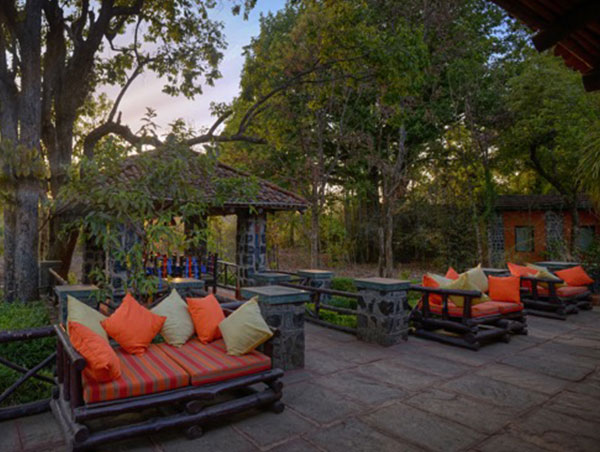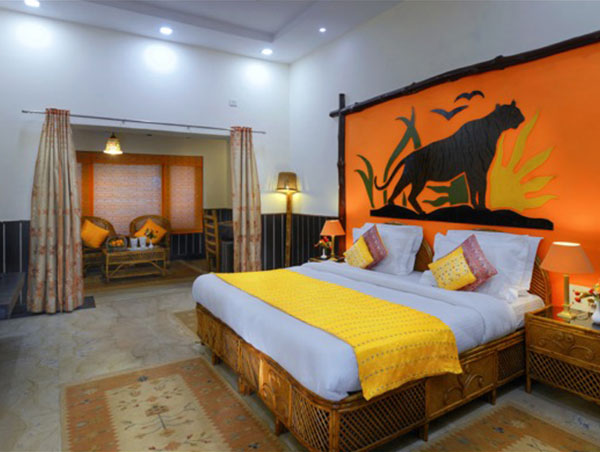 Includes:
1 Overnight train from Katni / Delhi by second class air-conditioned sleeper
6 nights accommodation on full board at Kanha & Bandhavgarh
1 night accommodation on Bed & Breakfast basis in Delhi
All transfers, sightseeing & excursion as mentioned in itinerary by air-conditioned vehicle
Services of local English speaking guide cum escort
4 Game drives at Kanha National Park
4 Game drives at Bandhavgarh National Park
Cycle Rickshaw ride at Old Delhi
Representative for assistance on all arrival and departure transfers
Itinerary:
Day 1: Transfer from Nagpur to Kanha by surface (Approx. 250 Kms, 5 - 6 Hours)
- Upon arrival at Nagpur airport you will be met by our representative and later you will drive to Kanha National Park, one of the finest national parks in South Asia. The Kanha forests harbour a rich assortment of wildlife including the Tiger, Leopard, Hyena, Wild Dog, Gaur, Sambar, Blackbuck, Swamp Deer, Wild Boar, Langur, Sloth Bear, Ratel, and Rhesus Monkey. The park covers 940 sq km and is one of the first Project Tiger reserves.
- Upon arrival at Kanha, check in to your hotel.
Day 2: Kanha
- In the early morning and again in the afternoon you will enjoy the amazing experience of a game drive through the Kanha National Park in a shared open jeep.
Day 3: Kanha
- Today once again you will enjoy morning and afternoon game drives in Kanha National Park to see even more of the diverse flora and fauna.
Day 4: Kanha to Bandhavgarh by surface (approx. 260 kms, 5 hours)
- Today after breakfast you will be driven to a small National Park, compact, yet full of game. Bandhavgarh national park is known for its large numbers of Royal Bengal tigers, with the highest known population of tiger in India. This is also White Tiger country, which has been a feature of the old state of Rewa for many years. The elusive White Tiger has rarely ever been seen in the wild and the last known was captured by Maharajah Martand Singh in 1951. The Maharaja domesticated this orphaned cub and named him Mohan, later successfully breeding white tigers and exporting them around the world.
Bandhavgarh is densely populated with other species, such as the great gaur (or Indian bison), Sambar, leopards and barking deer. The mix of tropical forest and grassland is home to scores of bird species, including eagles. The terrain consists of great rocky hills rising sharply from the swampy and densely forested valley bottoms. On the top of the finest of these hills stands the Bandhavgarh Fort, thought to be some 2000 years old.
- Upon arrival at Bandhavgarh, check in to your hotel.
Day 5: Bandhavgarh
- During the morning and afternoon you will enjoy game drives in Bandhavgarh National Park by shared open jeep.
- Overnight stay at the hotel.
Day 6: Bandhavgarh
- Again you'll experience the wonders of the national park with more game drives in the morning and afternoon enjoy game drives in Bandhavgarh National Park.
- Overnight stay at the hotel.
Day 7:
Bandhavgarh to Katni by surface (approx. 120 kms, 2-3 hours)
Katni to Delhi by train
- Breakfast at the hotel.
- Transfer from the hotel to Katni railway station in time to board the JBP NZM express train for Delhi.
- The train departs Katni at 1625 for the overnight trip to Delhi, arriving at 05:15.
Day 8: Delhi
- 05:15: Arrive H. Nizamuddin railway station, Delhi.
- Upon arrival at H. Nizamuddin railway station you will be met and transferred to your hotel.
- After breakfast it's time to enjoy your city tour of Delhi to give you a feel for this magnificent city as you explore its historic sights. Your first stop is Raj Ghat which is located on the banks of the river Yamuna, This is Mahatma Gandhi's Memorial, where he was cremated following his assassination in January 1948. Opposite the Red Fort lies Jama Masjid, India's largest mosque, made of red sandstone and white marble, completed in 1656. Heading west from the Red Fort you'll explore the bustling cultural delight of the colourful market on a 'cycle rickshaw', then through "Chandni Chowk" or Silver Street, surrounded by the sights and sounds of this very busy avenue. A truly unique experience.
The Red Fort is a 17th century imposing fortress built in red sandstone and surrounded by a huge 33 metres high boundary wall. Inside are exquisite palaces and beautiful gardens.
In the afternoon you will head into New Delhi, visiting Humayun's Tomb, an impressive garden tomb with high arches and a double dome, built by his wife Haji Begum in the 16th Century. An early example of Mughal architecture considered to be the predecessor of the Taj Mahal. Then continue on to the wonderful Qutab Minar – a major landmark of Delhi, with its the beautiful grounds featuring a huge 'tower of victory', which stands over 72 metres high. You will then drive on to Rajpath and through to India Gate and the Lutyens Delhi, with its tree lined boulevards leading to the British Viceroy's Palace (Rashtrapati Bhavan), now the official residence of the President of India, the Secretariat, India Gate and Parliament House.
Day 9: Depart Delhi for onward journey
- You'll be transferred from your hotel to Delhi airport in time to board the flight to onward journey.
Hotels:
Kanha - Tuli Tiger Resort 4*
Bandhavgarh - Nature Heritage Resort 3*
Delhi - The Suryaa New Delhi 5*