Quebec City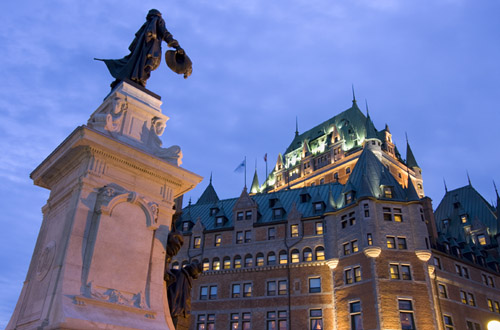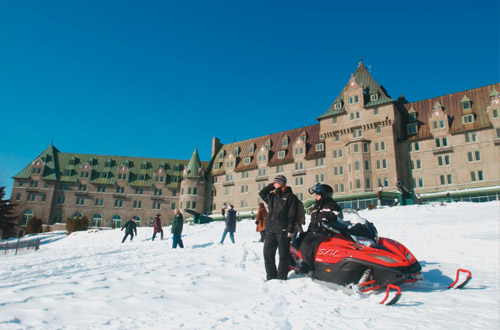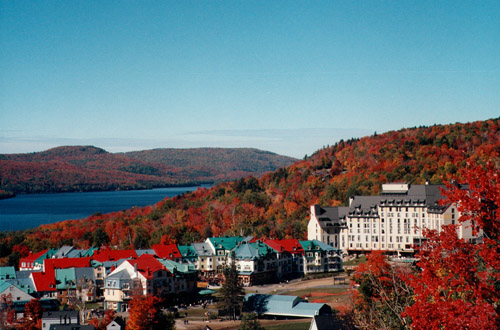 Introduction
Steeped in history, Quebec City is the only walled city and urban UNESCO Site in North America. The Citadel, Château Frontenac, the Plains of Abraham and the Quebec Parliament are all located in Upper Town with a variety of shops and markets. Whilst in Lower Town you will find The Naval Museum of Quebec and the Old Port of Quebec, as well as Place-Royale, the site of the first permanent settlement in New France. Explore the winding side streets, on foot or in a horse-drawn carriage. Discover the past of this historical city as you stroll through its oldest neighbourhoods, Petit Champlain, Place-Royale and the Old Port or take a leisurely cruise down the Saint Lawrence River.
Year-round activities in Quebec City include a winter carnival and summer festival, theatre, exhibitions and you can take your pick of the city\'s many dining and accommodation options.
Places to Visit
Battlefields Park
Joan of Arc Garden
Whale Watching from Quebec to Baie Ste-Catherine (June to August)
Old Quebec
Cartier-Brebeuf National Historic Site
La Citadelle
Parliament Hill
St Lawrence River cruise
Getting to and Travelling around
Fly from all major UK airports into Quebec and take a pre-booked transfer to your chosen hotel. Car-hire may also be booked before you depart the UK and this will be waiting for you upon your arrival. Getting around Quebec City is easy. Many sights of interest are in the Old Town which is a walled city on top of a hill. The city is alongside the St. Lawrence River and a frequent ferry service connects the two sides of the river. The bus service is ideal for getting into the upper or lower town.

Best Time and Weather
Summer is undoubtedly the best time to travel to Quebec City. June, July, August, September and October are the only months of the year when the city does not see any snow. Temperatures drop well below freezing from late November until early into April. Summer days are warm and sunny. The City experiences an \'Indian Summer\' in early October making Autumn a popular season.

Important Information
The official language of Quebec is French.