Nova Scotia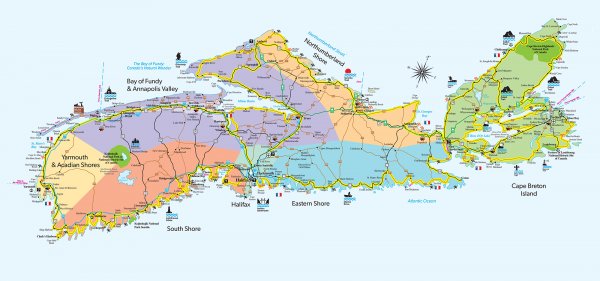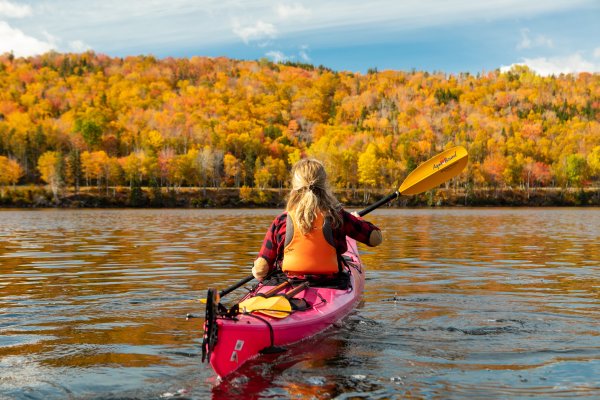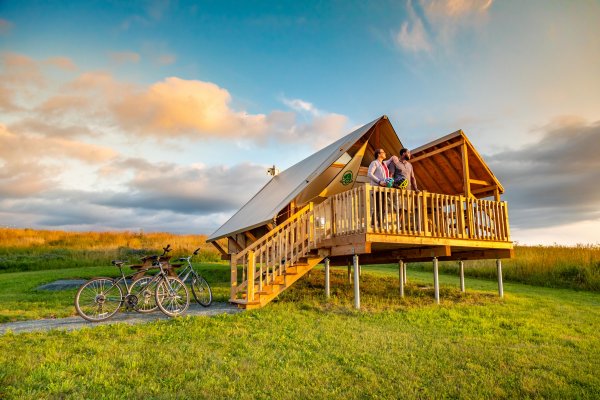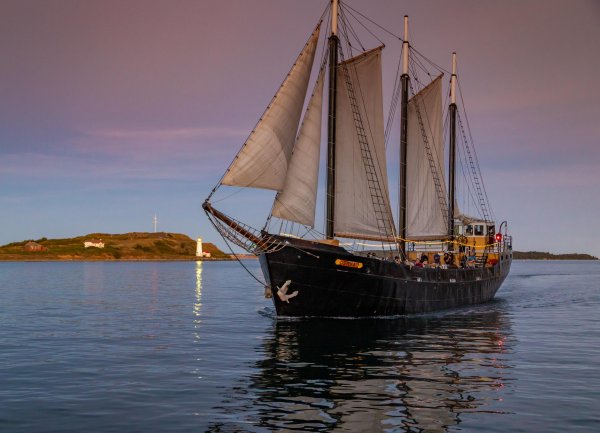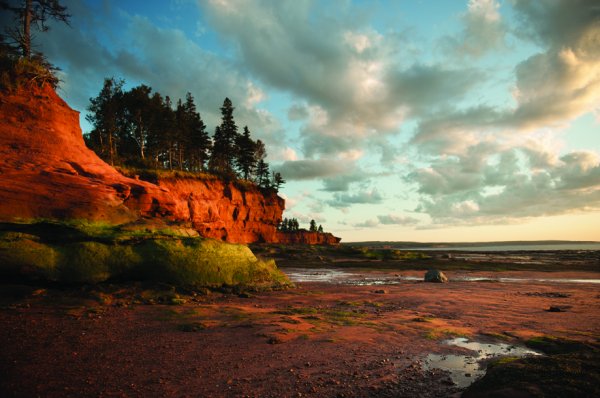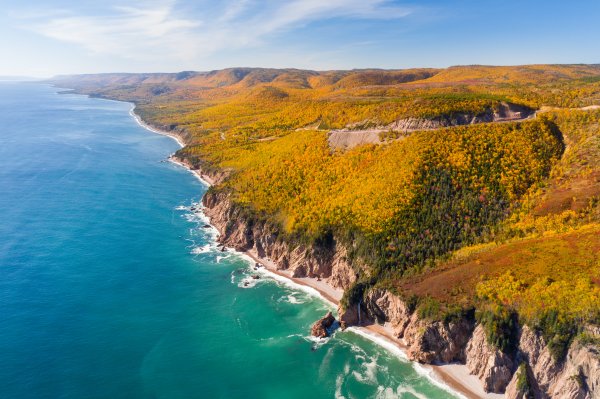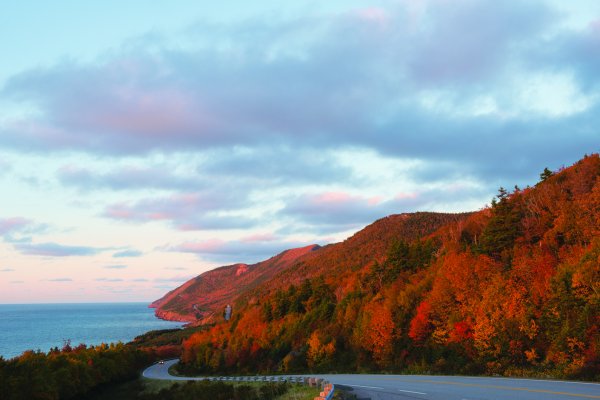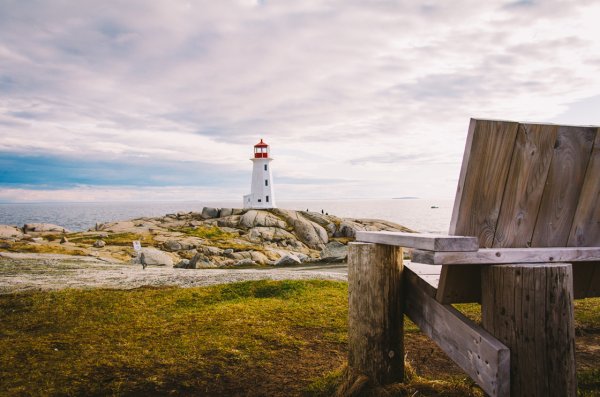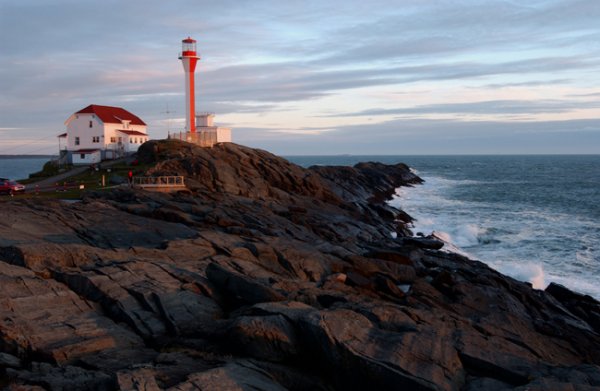 Nova Scotia, the gateway to Atlantic Canada and a quick 6 hour flight from the UK, is home to stunning natural beauty, diverse cultures, rich heritage, and warm, friendly people.
About the size of Scotland and home to nearly a million people, Nova Scotia offers the ultimate road trip experience. With spectacular coastal and inland driving routes, the province is easy to navigate and the journey is very much part of the holiday experience.
Map
The Halifax Stanfield International Aiprot is the Atlantic Canadaian hub for all domestic, regional and international services. This capital city receives daily flights from several European, Canadian and US cities.
Travelling to Nova Scotia

We're closer than you think and there are many ways to travel to Nova Scotia. Daily direct flights to Halifax are available from London, Dublin and Glasgow.
One can drive or take a ferry ride from various access points within the neighbouring provinces of New Brunswick and Prince Edward Island or via ferry (or plane) from Newfoundland & Labrador.
VIA Rail also travels by train into Halifax from destinations across Canada.For those traveling from the USA, you can take a 3.5 hour ferry ride on the CAT from Bar Harbor, Maine to Yarmouth, Nova Scotia.
Most people fly from the UK and rent a car, as that is the easiest way to explore the destination.
The People : A Diverse Multicultural Landscape
From our founding culture the Mi'kmaq and First Nations people, to our first settlers including Celtic, French Acadian and African Nova Scotian, our province is fortunate to have an incredibly rich cultural history.
The Mi'kmaq and First Nations people are native to this rugged, sea-swept peninsula. Their legends, art, music, language and spirituality are just a drum beat away.
The spirit of l'Acadie also echoes deep in our culture, a legacy of the intrepid French settlers who first arrived and settled in Nova Scotia in the seventeenth century. The French were followed, not always harmoniously, by the British, who brought over tens of thousands of Gaelic-speaking settlers from Ireland and Scotland. Later came New England planters, Black Loyalists leaving the U.S. after the War of Independence, the Maroons of Jamaica… all contributing to Nova Scotia's distinctive voice and character.
Local Flavours
Nova Scotia's Delicious Delicacies
If there's one common element every visitor to Nova Scotia enjoys, it's the food. No matter where you go in the province – whether you're a seafood lover or landlubber – you'll find the makings of a delicious meal. Fresh Digby scallops to Atlantic oysters, Oxford blueberries to Annapolis Valley fiddleheads; if you enjoy locally sourced food, you'll love what Nova Scotia has to offer.
Though we take pride in having many local delicacies, Nova Scotia is world-famous for it's lobster and is a 'must-try' while visiting. From a traditional lobster dinner to a beach side lobster boil to lobster rolls, creamed lobster, lobster poutine and even lobster beer, Nova Scotia can quell your lobster cravings. Plucked straight from the sea, 10 months of the year, lobster is easily found in many restaurants across the province
Weather
The weather in Nova Scotia can be summed up into one word: Moderate. It rarely gets extremely hot or extremely cold and the daily temperature fluctuates both by time of day and your proximity to the ocean.
During mid-June to mid-September temperatures can range from 20 to 25 °C (68 to 77°F) - though temperatures can reach 30 to 32 °C (86 to 90 °F) with humidity
Accommodations
Nova Scotia features popular branded to independent hotels, luxurious resorts & spas, oceanside cottages, charming bed & breakfasts, antique-filled inns, both backcountry and serviced camping sites, along with many unique and unusual accommodations to experience.
Halifax
Our vibrant capital, the largest city in Atlantic Canada, offers the perfect mixture of big city amenities and small-town charm.
With a population of just under 500,000, Halifax features a compact downtown core that is easy to navigate by foot, a city bus or taxi. Alternatively visitors can view the waterfront while on board one of several boat tours or take a quick ferry ride to explore Dartmouth, located directly across from downtown Halifax.
Waterfront
Halifax boasts one of the most spectacular boardwalks in the world. Measuring 2.5 miles of beautiful sea front views, the historic waterfront is where you'll find fabulous boutiques, restaurants, pubs with live entertainment, as well as popular festivals and events that utilize the harbour as a scenic backdrop, all year round.
Halifax
Many itineraries start and wrap up in Halifax while others use the city as a jumping point for day trips and tours. With plenty of fantastic activities to experience, we recommend a full day or two dedicated to exploring the city.
Historic sites and museums
The Halifax Citadel National Historic Site, located within the heart of the city, is home to the 78th Highland Regiment. This star shaped fortress has watched over the city since the 1800's. Fancy being a 'Soldier for a Day'? Well, here you can learn the skills needed to defend this important port.
The Maritime Museum of the Atlantic, Canada's largest and oldest maritime museum, features an impressive display on Halifax's connection to the Titanic along with photos and stories highlighting the devastation created from the Halifax Explosion.
The Canadian Museum of Immigration at Pier 21 is the gateway where over one million immigrants began their new lives in Canada.
******************************
South Shore
Nova Scotia's south shore is all about coastal charm, whether it's solitude you seek or adventure you crave, a visit to this region will satisfy. Walkable historic towns, sailing tours, luxurious oceanside accommodation is available as well as lobster freshly plucked from the sea and spirits aged aboard a tall ship. Visitors can stroll the white sand beaches, kayak along the rugged shoreline or hike the canopied forest trails, or all of the above.
With over 150 dotting it's coastline, Nova Scotia is famous for it's beautiful lighthouses and boasts the largest number of any province in Canada. The lighthouse at Peggy's Cove is considered one of the most photographed lighthouses and draws visitors from across the globe.
Tip: Arrive early morning or late afternoon at Peggy's Cove to avoid the crowds and get beautiful shots like this one.

Lunenburg

Established in 1753, the town of Lunenburg is situated on the South Shore and is the best surviving example of a British planned colonial settlement in North America. Lunenburg's colourful waterfront, narrow streets, captivating architecture, and seafaring history have made it a UNESCO World Heritage Site. Nova Scotia boasts 5 UNESCO designated Sites, 3 of which carry the World Heritage designation. The architecture in Lunenburg is reminiscent of ship design as many ship builders used their ship building skills when designing their own homes.
The Bluenose II, Nova Scotia's sailing ambassador, is a faithful replica of her famous mother, the original Bluenose schooner. The original was launched in 1921 and raced undefeated in international competition for 17 years. Based in Lunenburg and when moored in port, she is available for tours between June to October.
*********************************
Kejimkujik National Park and National Historic Site
If visitors are looking for lush forests, meandering rivers and island-dotted lakes; Kejimkujik National Park and National Historic Site is where they'll find it.
Kejimkujik is actually one park divided into two distinct areas. The main national park offers incredible opportunities to explore Nova Scotia's natural and cultural heritage by foot or canoe. View a wide range of wildlife, traditional encampment areas, 15 day-hiking trails or check out the rock engravings known as petroglyphs. Explore traditional waterways by canoe, following the same routes that were once navigated by Archaic Indians, Woodland Indians and then the Mi'kmaq.
Kejimkujik National Park Seaside is a separate protected wilderness on the Atlantic coast where you can experience pristine white sand beaches, astounding turquoise waters, coastal bogs, abundant wildflowers, rich lagoon systems, and coastal wildlife such as seals and a variety of seabirds.
*********************************
Yarmouth & the Acadian Shores
Raw beauty, heart-warming joie-de-vivre, and a spirit driven by the sea encapsulate daily life in Yarmouth & the Acadian Shores. This region is part of North America's first starlight destination - Acadian Skies and Mi'kmaq Lands - as designated by the International Starlight Foundation. Discover dark skies like nowhere else, with brilliant stars from distant galaxies shining against the vast night sky.
Camping or staying in a remote wilderness lodge is a highlight of this western part of the province. Just 40 minutes inland from Yarmouth, visitors can overnight in luxury at a remote lodge while exploring the edge of the Tusket River, the pristine forest, bog, and marshes of a UNESCO biosphere while also having the unique opportunity to embark on expert guided cooking classes, star gazing, geo-tours or 'forest bathing'.
Another great activity in the Yarmouth area is to splice rope for lobster traps with a fisherman. Discover the tools and skills of our fishery and enjoy a few tall tales too.
Up for some authentic Acadian cuisine? Dine on traditional dishes like Rappi Pie or chicken Fricot.
******************************
Bay of Fundy & Annapolis Valley
There is a wealth of activities that visitors can take part in around the Bay of Fundy & Annapolis Valley region. Whale watching, of course, is one of them and a true highlight for many. Nova Scotia shares the Bay of Fundy with the Province of New Brunswick, and every summer the bay is visited by 12 species of whale who come to mate, play and feast on plankton.
The Bay of Fundy is also home to the world's highest tides. Every day over 160 billion tonnes of seawater flow in and out of the bay during each tide cycle, sometimes reaching up to 54ft.
Delicious Digby scallops, wineries and craft beer are also famous in this area and definitely not to be missed during one's culinary adventure around Nova Scotia.
Wines
Nova Scotia consists of eight distinct growing regions, hundreds of acres of vines, close to 20 wineries (and increasing each year) and a history of cultivating grapes that goes back to the 1600's. Officially launched in June 2012, Tidal Bay is the first wine appellation for Nova Scotia. This crisp, aromatic white wine is the perfect pairing for Nova Scotia's fresh seafood.
Burntcoat Head Park
Come and walk, play and explore at Burntcoat Head Park. Discover small species of ocean life in pools of ocean water left behind when the tides are out and walk for miles on the ocean floor. (Tip: Wear comfortable walking shoes that can get a little mud on them!)
Tidal bore rafting
Tidal bore rafting is also incredibly popular, with the forceful nature of the tides creating incredible roller coaster rapids. The Bay can be tranquil one moment and a raging force to be reckoned with the next. It's perfect for thrill seekers and family day adventures, with the chance to play in the dirt with some good old-fashion mud sliding.
******************************
Northumberland Shore
Celtic influences truly come to life in the Northumberland shore area. In fact, the name Nova Scotia is Latin for New Scotland. Country roads wind through timeless towns and villages, where generations have harvested the bounty of land and sea.
The Northumberland Shore follows the body of water separating Nova Scotia and Prince Edward Island offering 280 miles of beautiful coastline, over 30 fine-sand beaches and the warmest waters north of the Carolinas. This is Nova Scotia's beach destination and is often referred to as the 'Sunshine Coast'. With more warm-water ocean beaches than anywhere else in Atlantic Canada, Melmerby or Pomquet are perfect for a beach day out, with the sparkling salt water averaging 22°C (72°F) in the summer. What's more, these beaches are never crowded, so there's always a spot for a bucket and spade as well as any favourite beach game or activity.
**********************************
Pictou
The Birthplace of New Scotland
The Town of Pictou and the Hector Heritage Quay tells the story of our first Scottish settlers and their arrival on the ship, Hector. Visitors can board the ship replica and retrace the steps of the many Scottish immigrants who left their homes in search of a better life in the New World.
This historic voyage marked the beginning of large scale immigration to North America and is the reason, Pictou, became known as 'the birthplace of New Scotland'.
******************************
Antigonish
Known as 'the Highland Heart of Nova Scotia' and rich with Scottish culture, the Town of Antigonish is host to the annual Antigonish Highland Games. Held every July, since 1861, the Highland Games are the oldest continuously running event hosted, outside of Scotland.
Considered the cultural centre of the Northern Shore, Antigonish is also well known for its fine crafts, visual arts and fabulous festivals.
******************************
Eastern Shore
The Eastern Shore is known for its pristine wilderness, historically-themed attractions, authentic fishing communities, and beaches stretching as far as the eye can see.
The Liscombe River Trail, a favourite among visitors, features a suspension bridge that overlooks a waterfall and the nearby fish ladder.
You can also explore the 100 Wild Islands by sea kayak, go clam digging or set off on a coastal hiking adventure, just to name a few.
Sherbrooke Village
Experience life in the 1800's, a vibrant time in the province's history, when you walk through the carefully preserved homes and businesses at Sherbrooke Village. Every day is a trip back in time as Nova Scotia's 19th-century heritage is brought to life by costumed interpreters, including blacksmiths, potters, weavers, and printers. Located in Lake Charlotte, Memory Lane Heritage Village depicts life in rural Nova Scotia during the 1940s. Both villages are part of the 10 living history sites that you can visit.
Fisherman's Cove
Fisherman's Cove, a quaint restored 200-year-old fishing village, offers visitors a peek into a staple industry of the past and present day. Located 20 minutes from downtown Halifax, it's the perfect place for seafood, tea, coffee and tasty desserts. Stroll the picturesque boardwalk and visit the many shops where you will discover Maritime crafts, unique folk art and souvenirs to remind you of your visit.
There is excellent surf year-round and the pounding waves found at both Lawrencetown and Martinique Beach beckon surf enthusiasts to some of the best surfing conditions on the east coast of Canada.
Salt Marsh Trail
Salt Marsh Trail is a graceful intermingling of land, freshwater and a twice-daily flood of salt water. Activities include exploring the area's wildlife, bird watching, hiking, cycling and during the winter months, it's perfect for cross-country skiing and snowshoeing.
******************************
Cape Breton Island
Voted #1 Island in the America's by Conde Nast Traveller, Cape Breton Island is home to the world-renowned Cabot Trail. Considered one of the world most scenic drives - this 185 mile circular loop follows along the coastline and through mountain highlands, while providing breath-taking scenery around every bend. There are 24 scenic looks off around the trail where you can safely pull off and get that perfect shot.
The Cabot Trail
The Cabot Trail takes you through Cape Breton Highlands National Park which encompasses one of Canada's most exceptional wilderness areas and offers 26 hiking trails to explore. The land is blessed with spectacular scenery, world class golf, abundant wildlife and a human history that stretches back to the last Ice Age. Moose and many northern birds such as bald eagles, can be viewed on Cape Breton Island, while pods of whales can often be spotted from the shoreline.
Traveling here between mid-September to mid-October? This National Park is outstanding when the fall leaves are bursting with vibrant colours of golden yellow, bright orange and crimson red.
Celtic music
Cape Breton Island is also home to some of our finest Celtic musicians and has more fiddlers per capita than any other place in the world.
Sample our Scottish and Irish heritage through music, dance and even kilt-making at places like the Celtic Music Interpretive Centre and the Gaelic Collage in St. Anns.
October is the time when the sounds of fiddles, pipes and voices in song echo over Cape Breton Island with the award-winning Celtic Colours International Festival. It's an event to remember with more than 300 musicians, dancers, singers, and storytellers at venues across the Island for a period of 9 'toe-tapping' days!
UNESCO World Heritage Sites
The Grand Pré UNESCO World Heritage Site is an iconic place of remembrance for the Acadians and the historical events which took place there centuries ago. This area features an exceptional living agricultural landscape complete with dykelands where visitors can explore the history of the first successful settlement in North America (1605) at Port-Royal.
For those who are intrigued by history, dig for 300-million-year-old fossils at Joggins Fossil Cliffs UNESCO World Heritage Site. Constant erosion from the Fundy tides creates possibilities for exposing new fossils on the beach that have fallen from the cliffs, or view the spectacular sandstone layers that entomb ancestors of the first dinosaurs.
Both UNESCO World Heritage Sites feature interpretive centres with guided tours and presentations in season.
Alexander Graham Bell National Historic Site
The resort village of Baddeck is where Alexander Graham Bell, inventor of the telephone and numerous other inventions, spent his summers along with his young family.
At the Alexander Graham Bell National Historic Site, explore the life and work of this great teacher, scientist, and inventor. On display is a reproduction of Bell's Silver Dart, the first plane ever to fly in Canada (c. 1909) or get a behind-the-scenes glimpse into Bell's life by taking part in the White Glove Tour.
Fortress of Louisbourg National Historic Site
Experience the life of a French settler at the Fortress of Louisbourg National Historic Site. North America's largest historic reconstruction, Louisbourg is a meticulously recreated 18th Century French fortified town. Get a soldier's basic training and fire a replica musket; discover the taste and aroma of their specially brewed Fortress ™ Rum; or dine at one of their period restaurants, incorporating recipes that are over 250 years old!