Namibia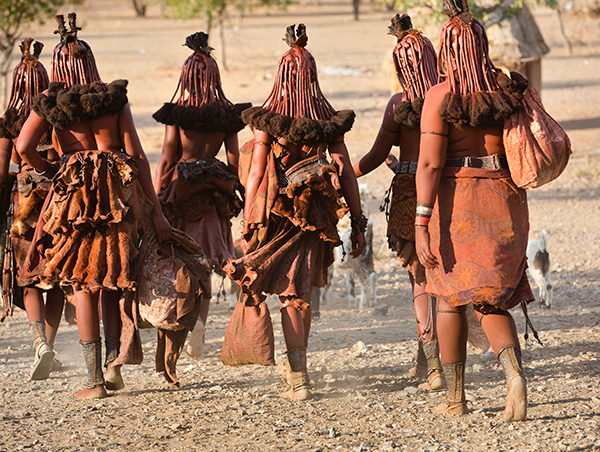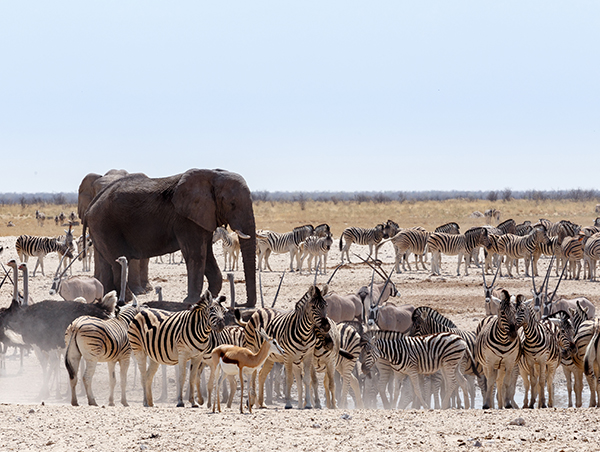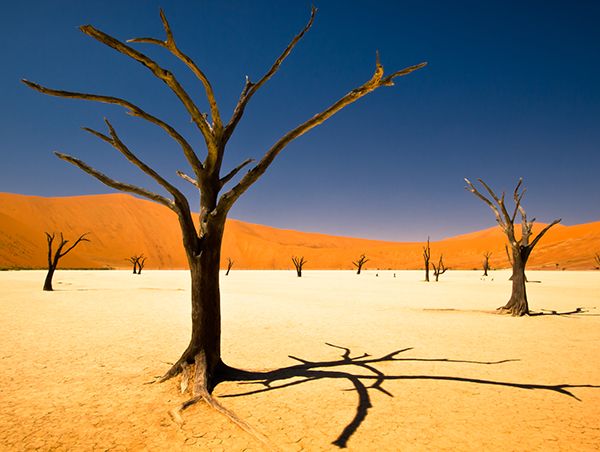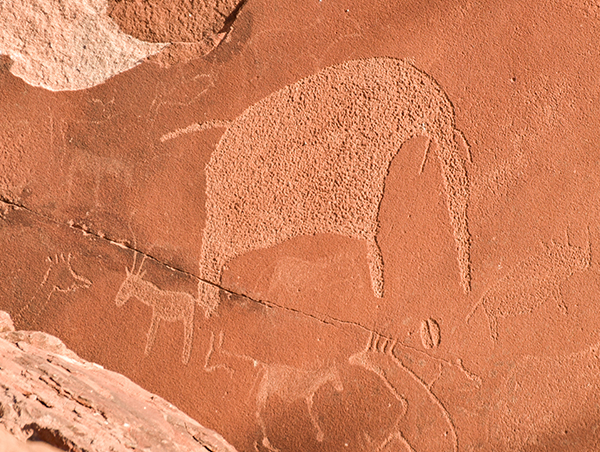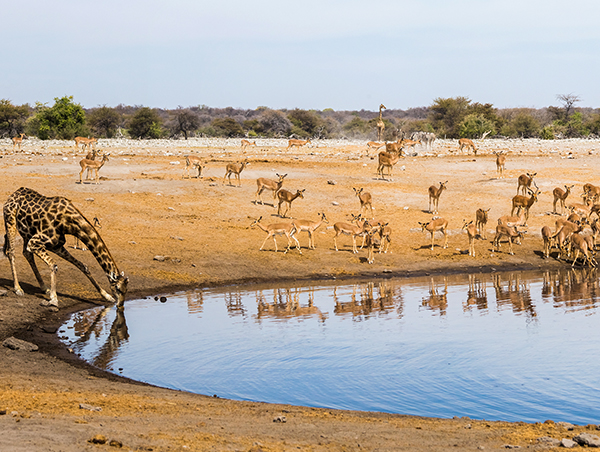 Namibia Fast Facts:
Namibia is a country in Southern Africa with beautiful landscapes, wildlife and sand dunes with easily accessible wilderness areas such as the Etosha National Park, The Waterburg Plateau National Park, the Fish River Canyon, the Namib Rand Private Game Reserve and the Namib-­Naukluft National Park. It is a country rich in diamonds, wilderness and wildlife.

The Namib Desert at 80 million years, is the oldest desert in the world. Namibia itself is characterized by vast open spaces, breathtaking scenery and great contrasts – ocean, dunes, mountains and deserts.

The world's highest sand dunes are at Sossusvlei in the Namib-­Naukluft National Park. Sossusvlei is basically an enormous clay pan which is surrounded by gigantic red sand dunes. The colour of the sand dunes changes with sunrise and sunset which is the reason why many tourists include this destination with a Namibia Safari.

Swakopmund on the coast of north western Namibia is a premier holiday resort known for its pubs, discos, night clubs and excellent restaurants. A historical coastal town, complete with German architecture, monuments, historic buildings and palm trees. In addition there are many adventure activities such as sand boarding, sky­diving, fishing & quad biking which can be arranged prior to arrival. We can also recommend some excellent day trips such as desert tours and boat cruises where you could see hump­back whales, sun fish, dolphins, fur seals and many species of marine birds.

The Fish River Canyon is a magnificent and breathtaking canyon in southern Namibia. It has a gigantic ravine, 160 kilometers long, 27 kilometers wide and 550 meters deep.

Etosha National Park Safari
Regarded as one of Africa's greatest wildlife reserves, the Etosha National Park is one of the easiest, safest and most rewarding big game destinations in Southern Africa. Families on a self­drive safari will appreciate the good roads and wide range of animals; photographers will relish the action at the game­packed waterholes; and honeymooners will love the range of exclusive luxury accommodation located on the park's borders.

Dominated by the pancake­flat Etosha Pan, a seasonally flooded depression, Etosha National Park is an area of open, grassy woodland and thick scrub, studded with waterholes. Yet despite its arid appearance, the park is packed with a mix of wildlife such as elephant, giraffe, lion, leopard and zebra as well as the desert specialists like springbok and the gemsbok. It's also one of the best places in Southern Africa to see the endangered cheetah and black rhino not to mention rare antelope species like black­faced impala, Damara dik dik and roan antelope, plus there's a bird count of 340 species – an interesting blend of savannah, water and desert birds. Game viewing is best in the May to October dry season as animals are concentrated around water sources.

Windhoek
The capital of Namibia is Windhoek which is the largest city of the country and has gained attraction for its central location.Windhoek Hosea Kutako International Airport (WDH) is around 40 kilometers from the main city.

The capital city has a historical and cultural blend of architecture and stands beside the European architecture with its rich history.
Our favourite places to visit in Namibia:
Windhoek
Swakopmund
Etosha National Park
Kgalagadi Transfrontier Park
Walvis Bay
Luderitz
Henties Bay
Fish River Canyon
Twyfelfontein
Caprivi
Skeleton Coast
Dan Viljoen Game Reserve
Spitzkoppe
Getting around in Namibia:
Unlike many of the popular safari destinations in Africa, Namibia is one of the few African countries where a self­drive holiday is an excellent option, with the extra flexibility that this brings. A popular self­drive destination with some of the best infrastructure in Africa.All major roads are tarred and in good condition, enabling the visitor to see all the major highlights this country has to offer in a 2 wheel drive car. Although for a true adventure, taking a 4 wheel drive vehicle gives you the freedom to explore all the amazing landscapes and natural phenomena by venturing on the gravelled secondary roads.


Not forgetting the freedom to go game viewing at your own pace in one of Africa's largest National Parks, Etosha. Accommodation is of a very good standard in Namibia ranging from camping sites in the wilderness to 5 star luxury lodges with top quality restaurants.


It is possible to fly from destination to destination in Namibia, but the roads are as much a part of the attraction and beauty as the destination to which they lead.
Important Information
Low season is a period when the rains are present and the game viewing is not great.Parts of the Parks are not accessible.Shoulder season is when it is very green and a lot of calves are dropping.High season is when the weather and the elements are good for game viewing.The tall grasses are gone hence perfect game viewing opportunity.

Low season - December to April
Shoulder Season - April to May
High Season - July to October
Best Weather - April to May

Visa:
You will need a passport with 6 months validity. British travellers do not need a visa for a stay upto 90 days.You should have atleast one blank page in your passport.