MSC Cruises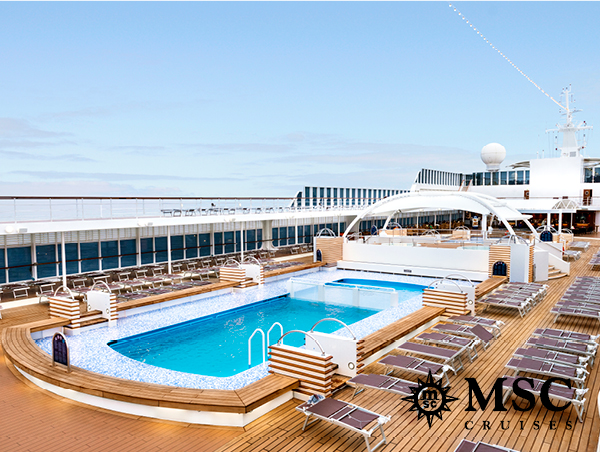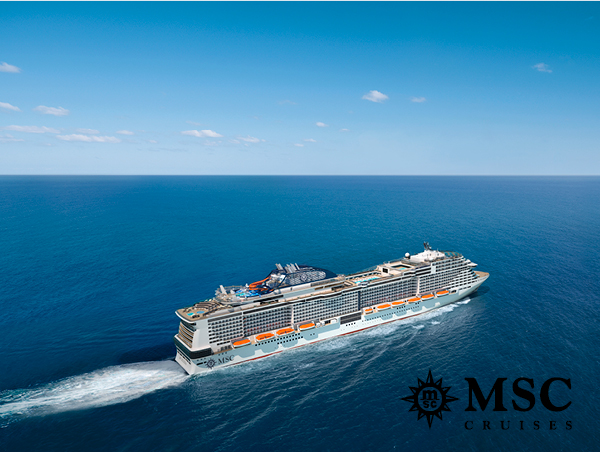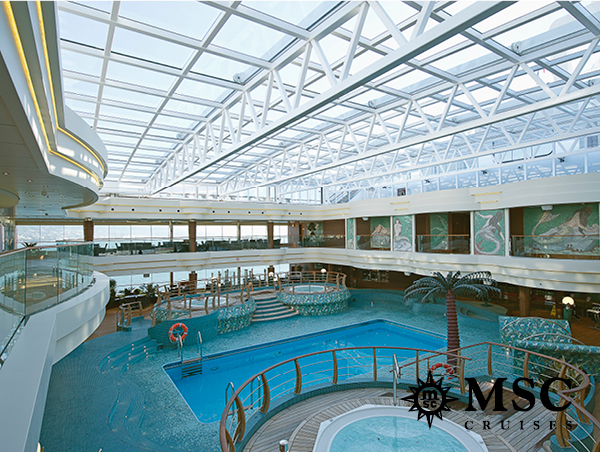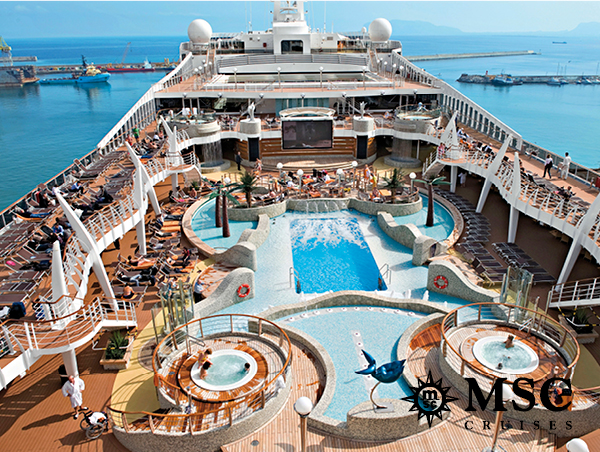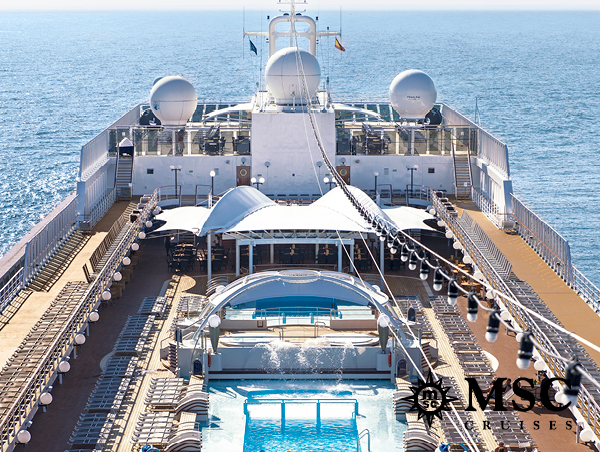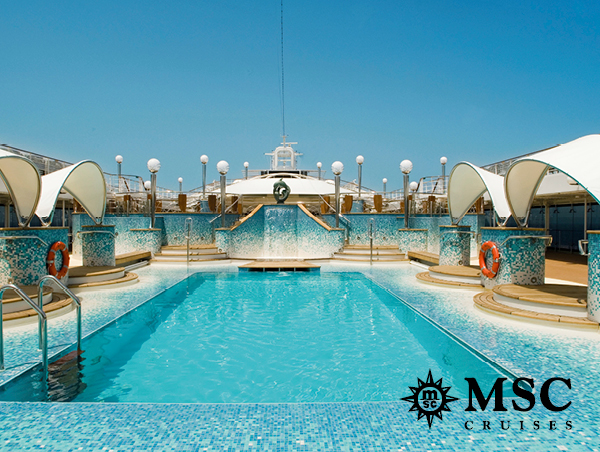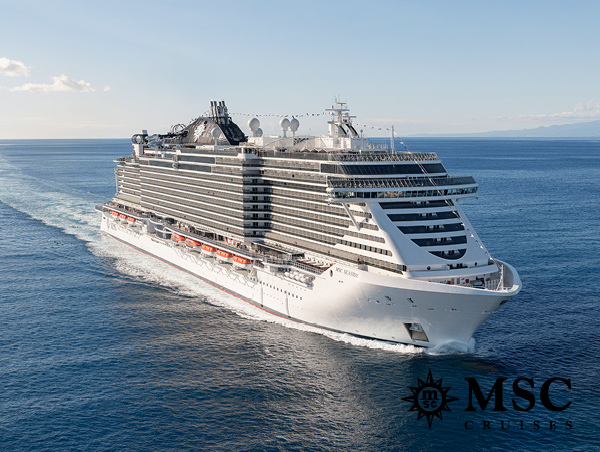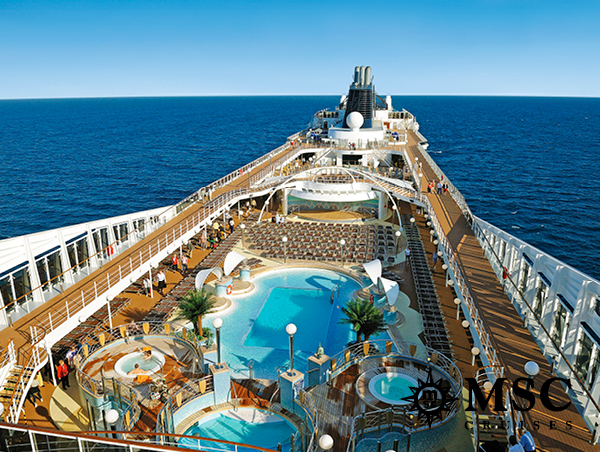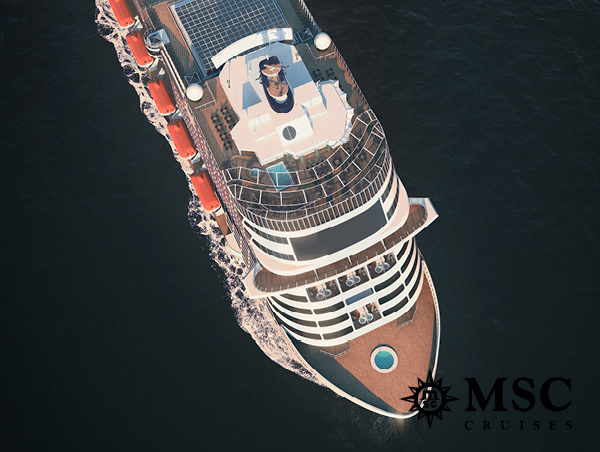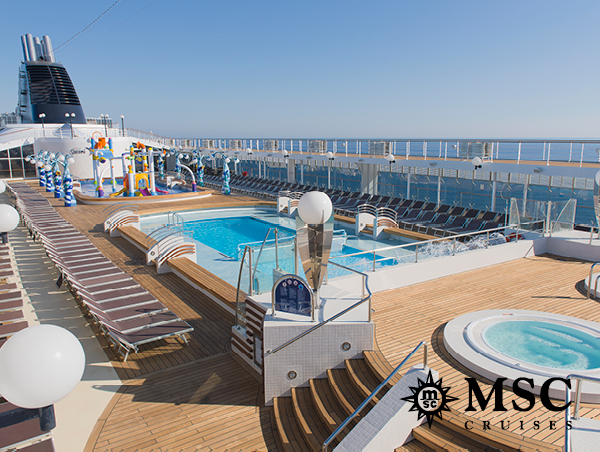 As a family-owned company based in Switzerland with a seafaring history that goes back over three centuries, MSC have a passion for exploring the world by sea. It's a passion you can sense in the expertise of their captains and crews, in the elegant and innovative design of their ships, and in the breadth of their itineraries. And you can see it, hear it and taste it in everything they do on board, from the freshness of the cuisine to the richness of the entertainment, thanks also to their best-in-class partnerships, established to offer you the best experience. This passion is what drives MSC Cruises dedication to excellence, and respect for all guests.
What's Included On Board:
Accommodation
Whatever your need for accommodation, we have a solution that will be perfect for you. All cabins are fully equipped and with elegant finishes. You can choose from a luxury suite in the MSC Yacht Club, an airy Balcony cabin with your own private view, spacious Family
cabins and many more.
Dining
Our onboard restaurants will always give you a wide choice of high quality cuisine with a different menu selection every day. Choices vary from 20h buffets to restaurants offering you signature dishes by star chefs, from ethnic recipes to the best Mediterranean food. Everything is prepared daily with selected ingredients, and we can cater for special dietary requirements too.
Onboard service
Our crew is highly trained and multilingual. They will be there whenever you need them, discreetly looking after you every moment of the day. From room service attendants to table waiters, from gym instructors to bartenders, they will all ensure you have a seamless holiday experience.
Entertainment
During your cruise you will always have a wide choice of entertainment options and activities, taking place during the day, evening and night, to ensure you have something
to do whenever you choose. For opera buffs we even have performances of the famous
operas such as La Traviata and Carmen.
Sport & Fitness
For those who want to keep up with their training schedule or those who would like to try one
out, we have comprehensive gyms that have been fully equipped in partnership with Technogym®. Just imagine running for miles on a treadmill or lifting weights while enjoying a breathtaking view of the ocean or a majestic sunset.
Family Entertainment
MSC Cruises is a family company, so we pay special attention to the needs of children and their parents. Along with activities that the whole family can enjoy together, we have a number of kids' clubs on board all our ships with dedicated activities and facilities, developed together with LEGO® and Chicco, to entertain kids of all ages from toddlers to teens.