Lithuania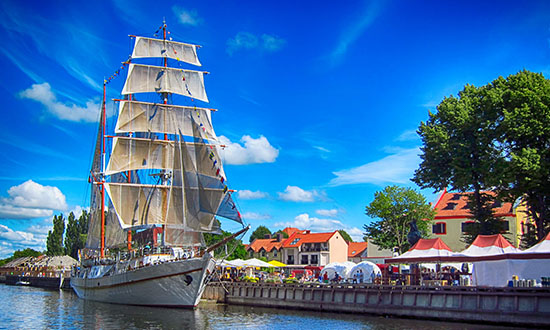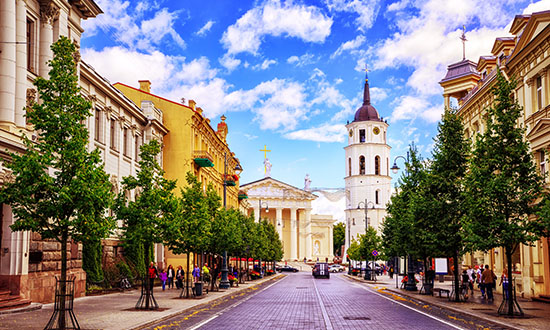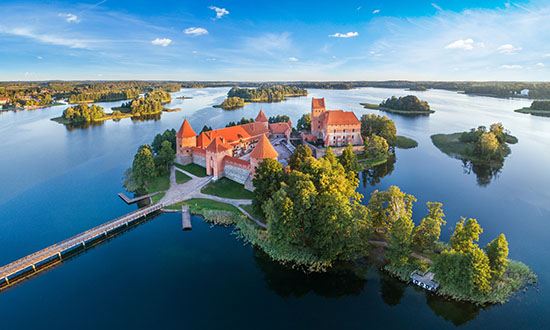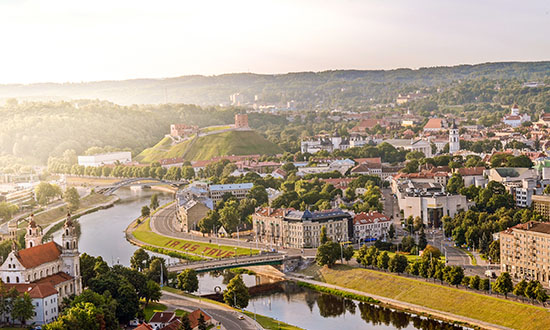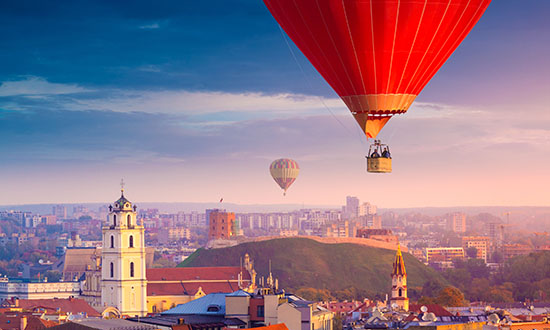 Welcome to your introduction to Lithuania, one of the most beautiful countries in Europe. Come and explore!
Lithuania is a hidden gem of Europe, whether you are looking for a short break or a week's stay, this Baltic state offers breath-taking scenery with almost 100km of sand dunes stretching the Baltic Sea, a fairy-tale lakeside castle, an eclectic arts scene mixed with a rich history of European dynasties and picture postcard cities and villages.
Geographically, Lithuania is located on the Baltic Sea, bordered by Latvia to the north, Belarus to the east and south, and Poland and Russia to the south. Lithuania is a quarter of the size of the UK, with a population of 2.794 million (less than 5% of the UK population!)
The capital city is Vilnius, with the former capital Kaunas being the second major city. Palanga on the Baltic Sea provides access to the UNESCO Curonian Spit and the port city of Klaipeda.
Lithuania is a full and active member of the European Union using the Euro as its currency.
Getting around Lithuania is easy and a pleasure. Public transport is good while roads are well maintained and excellent for cycling.
Trains
Train services are managed by Lithuania Rail who run all services within the country
(www.litrail.lt). Services are well run and the website is also in English. For some routes the bus can be a more direct route, it depends on the final itinerary.
Buses
The national bus service is extensive, linking the major cities with towns and villages en route. Bus services can be accessed via an excellent bus website: www.autobusubilietai.lt
Car / Motorcycle
Rental cars are available at all major transport hubs and in major cities. Four lane highways link the main cities with all roads being easy to drive. Parking in cities can be challenging due to medieval road layouts.
From November to March all rental cars are fitted with winter driving tyres.
Bicycles
Lithuania is relatively flat so it is a joy to cycle. Cycle hire is widespread while buses, trains and ferries are increasing their provision for cyclists, so they can accommodate cyclists and their bikes. There are numerous cycle routes for visitors to enjoy, the following Lithuania Travel webpage details several popular routes: https://www.lithuania.travel/en/category/cycling-routes
Ferries
Overnight cruise ferries operate to the port city of Klaipeda from Sweden (Karlshamn) and Germany (Kiel/Sassnitz) with DFDS and TT-Line. You can travel as a foot passenger, cyclist or with a car/motorhome.
WEATHER
Lithuania has a semi continental climate. Summers are mild with an average temperature of 18C with the interior often being warmer while winters are cold and snowy with average temperatures around 0C. Spring and autumn see the transformation between these two seasons. Snowfall is normally light and starts in November.
Lithuania offer visitors of all types plenty of options and exoperiences:
Curious Travellers
People looking for a relatively unknown destination – who are interested in culture and want to travel around on their own or as part of a group. The medieval history of Vilnius appeals while the cultural institutions of Kaunas are a real draw. The small villages almost untouched by time offer a glimpse of the past in a country unspoiled by over development. Many of these curious travellers have visited Scandinavia before and are looking for a new experience.
Art and History Buffs
Many Visitors are interested to learn about the Soviet era and look for its relics in today's modern Lithuania. Others are drawn to the stories of battles behind great European Royal family power plays and learn how Lithuania became a driving force in early European culture and life. Lithuania's success brought many Europeans to its borders, which refined its artistic prowess leaving a grand and historic legacy.
Families
Families often head to the Baltic Coast (Palanga/Klaipeda) and head to the Curonian Spit, with its tidal lagoon and beaches. There is a real beach vibe with the National Park providing quiet open space with quaint local villages set within and around the park. There are plenty of water and beach sports, while Vilnius, Kaunas, and all the other attractions in Lithuania are within an easy 3 and a half-hour drive.
Cyclists
Lithuania attracts many cyclists as it is relatively flat and yet contrasting. It makes for great cycling tours - discovering villages, kayaking, and sailing on the many rivers and lakes, to exploring a fairy-tale castle to a Soviet missile station hidden deep in pine forests. With locals being so hospitable it really is a place to take your time and enjoy the peddling.