Kolkata Darjeeling and Sikkim Panorama
Kolkata Darjeeling and Sikkim Panorama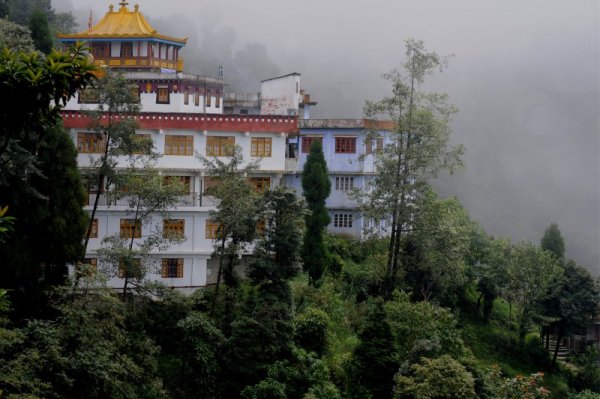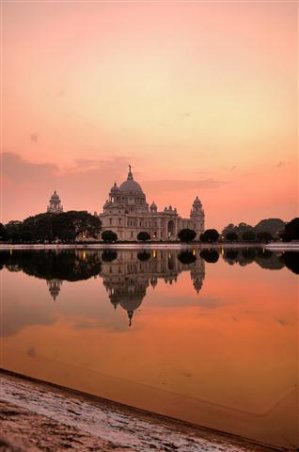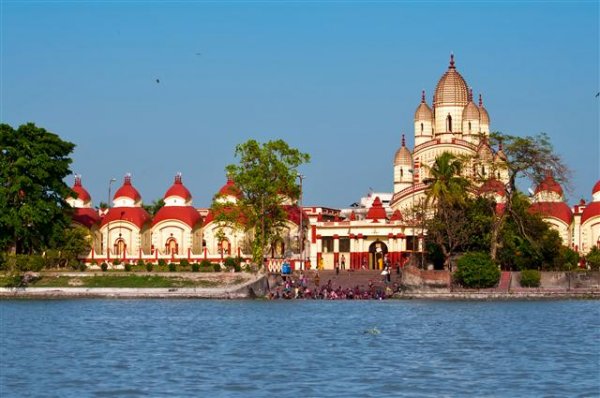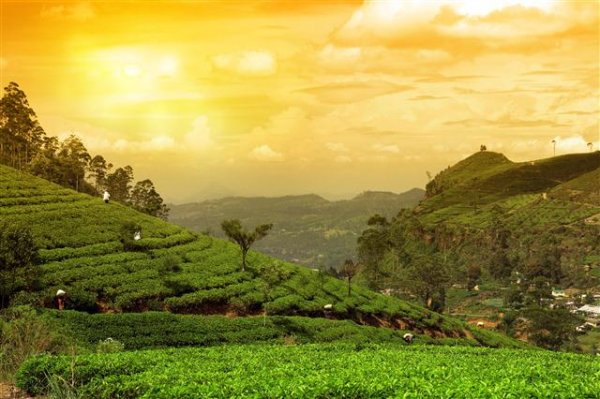 Travelpack brings to you a beautiful experience with its Kolkatta - Sikkim & Darjeeling group tour.At the crest of the gorgeous Himalayas, Sikkim and Darjeeling offer a phenomenal sight.These destinations are known for its picturesque hills , flora and fauna ,wild life sanctuaries and enchanting valleys.

Duration 10 Nights : 2nts-Kolkata, 3nts-Darjeeling, 3nts-Gangtok, 1nt Kalimpong, 1nt-Kolkatta 
Day 01 London Heathrow to Dubai by flight EK-2:1415-#0015 hrs
Depart London Heathrow by Emirates for Dubai at 1415 hrs
Day 02 Dubai to Kolkata by flight EK-570:0205-0820 hrs
0015 hrs: Arrive Dubai to board flight for Kolkata departs at 0205 hrs
0820 hrs: Arrive Kolkata
Welcome to India

Upon arrival at Kolkata airport welcome, meet and assist by our representative and transfer to your hotel Calcutta (now called Kolkata) is one of the biggest cities in the world. It is one of the largest ports in the East and the main outlet for the produce of West Bengal and the neighbouring states. Kolkata is the commercial hub of Eastern India 
Overnight stay at hotel
Enjoy sightseeing tour of Kolkata
Kali Temple
- At Kalighat, it is located in a place known as Kali Khetra from which Calcutta, perhaps, derived its name. Legend has it that when the corpse of Shiva's consort was cut into pieces, a finger fell here. A prominent Hindu pilgrimage centre.
Drive Past Tile Race Course and River Side
Indian Museum-In Chowringhee, it is the largest museum in India. The Impressive Italian-styles building has sections devoted to Anthropology, Archaeology, Art, Zoology, Geology and Industry.  An interesting feature is the small Mammal Gallery.
The Victoria Memorial
-At one end of the Maiden is Calcutta's most imposing and monumental 'Dream In Marble'.It took 15 years to build and was inaugurated in 1921. It is a treasure trove of Raj relics, offers tree-lined walks in splendid parks and lakes, and contains a number of superb statues including that of Queen Victoria.
St. Paul's Cathedral
-The magnificent St. Paul's Cathedral, close to the Victoria Memorial. Jain Temple- In North Calcutta, is an ancient temple, and is dedicated to Sheetalnathji, the 10th of the 24 Jain tirthankaras. Calcutta also has a great many other historical churches and synagogues. Howrah Bridge- The third largest bridge in the world has around 2 million people crossing over it daily. Visible from many places in Calcutta, the bridge is called 'Rabindra Setu'. Quite near the Calcutta-end of the bridge is the spot where Job Charnock landed over 300 years ago and founded the trading post.
Overnight stay at hotel
Day 04 Kolkata to Bagdogra by flight 9W-7081:1050-1155 hrs:
Transfer from hotel to Kolkata airport in time to board flight for Bagdogra 
1155 hrs: Arrive Bagdogra airport
Upon arrival at Bagdogra airport meet and assist by our representative and drive to Darjeeling - The beautiful hill station Darjeeling at an altitude of 7,000 feet. Called the 'Queen of the Himalayas'. It affords unparalleled views of the majestic peaks. Upon arrival at Darjeeling, check in at your hotel
Rest of the day at leisure and Overnight stay at hotel
Today after breakfast enjoy Joy Ride on World Heritage Toy Train Ride upto Ghoom where our vehicle will be waiting (Subject to operation of this train & availability of the seats)Â 
Afternoon visit tea estate
Overnight stay at hotel
Early morning excursion to Tiger Hill, Ghoom Monastery 
Tiger hill
 - It is 13 Kms from Darjeeling and one can see beautiful sunrise and Himalayan range like Kanchandzong a, mount Everest etc. 
Ghoom monastery
 - This is oldest monastery in the area, which was built in 1875 and one can see the image of Mythey Buddha 15ft. Height on the way back from tiger hill.Afternoon enjoy visiting Himalayan Mountaineering Institute (closed on Thursday), Zoological Park (closed on Thursday) and Tibatan Refugee Centre (closed on Sunday)
Overnight stay at hotel
Day 07 Darjeeling to Gangtok by surface (approx. 98 kms / 4 - 5 hrs)
After breakfast travel by road from Darjeeling to Gangtok – Wreathed in clouds, the capital city of Sikkim is located on a ridge at a height of 5500 feet. With a spectacular view of the Khangchendzonga, the town provides the perfect based for travel through the state. Once an important transit point for traders traveling between Tibet and India. 
Upon arrival at Gangtok, check in at your hotel
Rest of the day at leisure
Overnight stay at hotel

Morning visit The Rumtek monastery, a replica of the Tsurphu monastery of Kham region of Tibet belongs to the Kargyupa sect. It was founded during the reign of the fourth Chogyal in 1740 in the East District. The monastery has a special prayer hall, very impressive murals and thanka paintings and 1001 miniature golden images of Lord Buddha. Dro Dul Chorten - or Stupa was built by the Venerable Trullshi Rimpoche, head of the Nyingma order of Tibeten Buddhism, in 1945. Enchey Monastery - is built on the Site Blessed by Lama Druptok Karpo, a tantric master known for his power of flying. This 200 years old monastery has in its premises images of gods, goddesses and other religious objects. Every year around January, \"Chaam\" or religious masked dance is performed with great fanfare-for two days. It is situated close to Siniolchu Tourist Lodge, 3 kms from Gangtok Town. Flower Nurseries, Namgyal institute of Tibetology (Closed on Sundays) and Cottage Industry (closed on Sundays)
Overnight stay at hotel
Full day excursion to Phoodong Monastery and back
Overnight stay at hotel
Day 10 Gangtok to Kalimpong by surface
Today after breakfast travel to the frontier town of Kalimpong in West Bengal. Check in at your hotel. During the afternoon visit the Thonga Monastery and Kalimpong town - famous for its exotic nurseries producing orchids, gladioli, lily and cacti. Entire hillsides are ablaze with a riot of colour during the blooming season.
Overnight stay at hotel
Day 11 Kalimpong to Bagdogara by surface (approx. 83 kms, 3 hrs)Â Bagdogara to Kolkata by flight 9W-7082:1230-1335
Today travel by road to Bagdogara airport in time to board flight for Kolkata
1335 hrs : Arrive Kolkata.Upon arrival at Kolkata airport meet and assist by our representative and transfer to your hotel
Rest of the day at leisure and Overnight stay at hotel
Day 12 Kolkata to Dubai by flight EK-571:0945-1310 hrs Dubai to London Heathrow by flight EK-5:1545-2015 hrs
Transfer from hotel to Kolkata airport in time to board flight for London Heathrow via Dubai
Arrive UK at 2015 – same day
Hotel featured or similar :
Kolkata-Peerless Inn

Darjeeling-The Elgin

Gangtok-Norkhill, 

Kalimping-Silver Oak
Offer Includes ( Based on minimum 4 persons (per person cost)
International flights for the LHR/DXB/CCU/DXB/LHR by EK \"U - IT fare\"

Domestic flight for the sector CCU/IXB/CCU in economy class

3 Nights Accommodation at Kolkata on Half board basis

7 Nights Accommodation at Darjeeling, Gangtok & Kalimpong on full board basis

All transfers, sightseeing & excursion as mentioned in itinerary by air-conditioned Vehicle except Local sightseeing in Darjeeling & Phoodong Monastery will be using NAC Jeeps/ Tata sumo)Â 

Services of local English speaking guide during city tour

Representative for assistance on all arrival and departure transfers

Entrance fees to the monument