Karnataka and North Kerala Explorer
Karnataka and North Kerala Explorer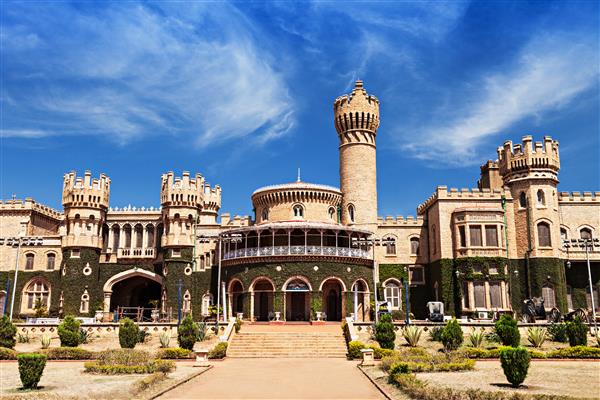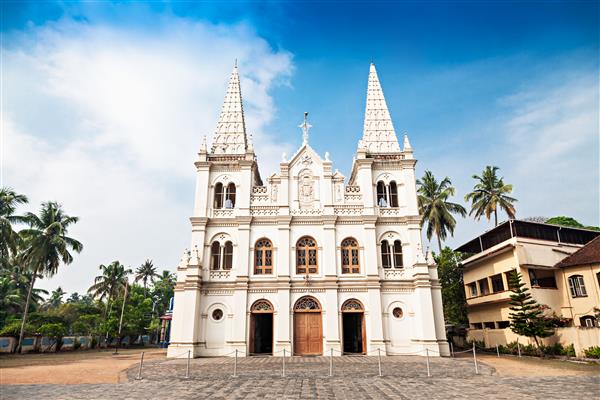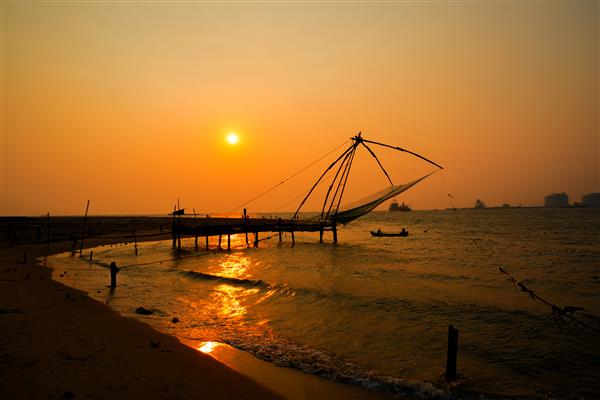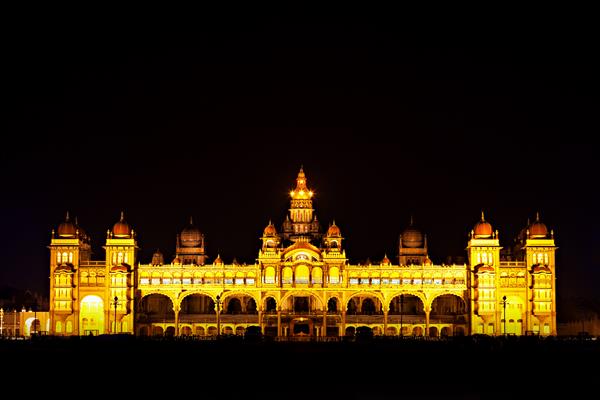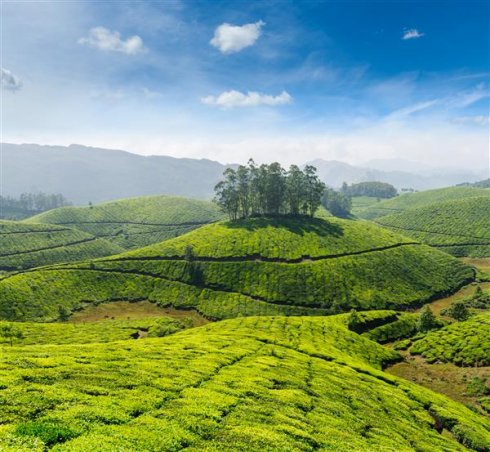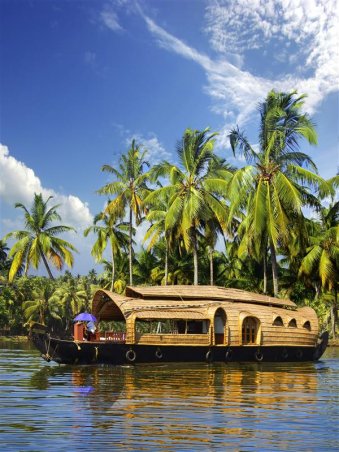 Explore the true delights of two of South India's most welcoming states with this tour.
Dividing these two states are the Western Ghats, an imposing ridge of spectacularly beautiful mountains which we will explore from both Wayanad on the Keralan side and spice plantations on the Karnataka side.
Day 01 London Heathrow to Dubai by flight EK-2:1415-#0015 hrs
Day 02 Dubai to Bangalore by flight EK-564:0330-0905 hrs
0015 hrs: Arrive Dubai to board flight for Bangalore departs at 0330 hrs
0905 hrs: Arrive Bangalore
Welcome to India
Upon arrival at Bangalore airport welcome, meet and assist by our representative and transfer to your hotel
Bangalore is the capital city of the Karnataka. Located on the Deccan Plateau. It is home to many well-recognised educational and research institutions in India. Bangalore is known as the Silicon Valley of India beacuse of its positon as the nation\'s leading IT exporter.Bangalore is a major economic and cultural hub and the second – fastest growing major metropolis in India.
Enjoy sightseeing tour of Bangalore
The Bull Temple – Constructed in the 16th Century- It has been named after the gray granite sacred bull Nandi, carved out of a single block. Vidhan Soudha – It is a four storied building. It houses the state Legislative Assembly and part of the Secretariat. The main feature of this building is its architectural style- acombination of traditional and modern styles. The building is illuminated on Sunday evenings. Lalbagh – A Botanical Garden spread over 240 acres. It was originally called Lalbagh because the garden had a profusion of red roses. It also has a greenhouse with a collection of unusual flora. Gavipuram Cave Temple – Devoted to Lord Shiva. A special feature is that on a particular day in the month of January, a ray of sunlight penetrates and strikes the 'Linga' in the sanatorium.
Overnight stay at hotel
Day 03 Bangalore to Mysore by surface (approx. 140Kms, 3-4 hrs)
After breakfast travel by road to Mysore visiting Srirangapatnam - the 18th century Summer Palace of Tipu Sultan Sri Rangapatnam (16 km) is built on an island in the Cavern River is famous for the Ranganatha temple and the 'Summer Palace of Tip Sultan'
Later continue drive to Mysore - the capital of the erstwhile princely state, has a profusion of places and museums. Mysore has a long history of eminent dynasties who ruled from here and created a city that, even today, is one of the finest in southern India with tree-lined boulevards, beautiful gardens, parks and stately palaces.
Upon arrival at Mysore, check in at hotel
Overnight stay at hotel
Day 04 Mysore

After breakfast enjoy city tour of Mysore visiting Somnathpur (38 km) has a magnificently carved temple which is the best-preserved most complete monument of Hoysala architecture. City Sights of Miser include The Zoological Gardens. Miser has one of India's better kept zoos. set in pretty gardens on the eastern edge of the city centre. The Chamundi Temple- Overlooking Miser from the 1062 m summit of Chamundi Hill, the Sri Chamundeshwari Temple and monolithic Nandi (Bull) makes a pleasant half-day excursion. Pilgrims are supposed to climb the 1000-plus steps to the top, but those not needing to improve their karma go by car. The temple is dominated by a towering seven storey, 40 m high Gopurams and Mysore Maharaja's Palace.
Overnight stay at hotel
Day 05 Mysore to Kabini by surface (approx. 100 kms, 2 ½ hrs)
Today after breakfast travel by road to Kabini An ancient land moulded by modernity but also strangely left untouched by it. The name says it all – an anglicised version of a word that takes one back centuries into ancient India– Kapila! And like ancient India this is a land of myths, legends, history and pristine wilderness. A place where sages were born and mythical characters sought and found refuge.Upon arrival at Kabini, check in at hotel
Overnight stay at hotel
Day 05 Kabini
Morning and afternoon Jungle safari
Overnight stay at hotel
Day 06 Kabini to Wayanad by surface (approx. 110 kms, 2-3 hrs)
Today after brekfast travel by road to Wayanad – The etymology of the word Wayanad is Vayal (Paddy) Naad (Land); 'Lad of Paddy fields', There are many indigeneous tribal in this area. It is set lofty of the majestic Western Ghats with altitudes ranging from 700 to 2100 Metres above
Upon arrival at Wayanad, check in at hotel
Rest of the day at leisure and Overnight stay at hotel
Day 07 & 08 Wayanad

Both days at leisure and Overnight stay at hotel
Day 09 Wayanad to Calicut by surface (approx. 70 kms, 2 hrs)
Today after breakfast travel by road to Kozhikode also know as Calicut a town with a long recorded history. From time immemorial, the city has attracted travelers with its prosperity. It has traded in spices like black pepper and cardamom with Jews, Arbas, Phoenicians, and Chinese for more than 500 years. Upon arrival at Calicut, check in at hotel
Rest of the day at leisure and Overnight stay at hotel
Day 10 Calicut
Day at leisure and Overnight stay at hotel
Day 11 Calicut to Cochin by surface (approx. 170 kms, 3-4 hrs)
Today after breakfast travel by road to Cochin – the Gateway to Kerala was once an important spice - trading route on Arabian Sea where Vasco D Gama landed in 1498 and boasted that he has come for soul and spices. Kochi is virtually the spice capital of world from where Portuguese were exporting10,000 kilo of spices to east-indies and other countries and has derived it name from Calico-the famous fabric manufactured in this town. Kochi also forms the part of emerald isle of India. Harbour Cruise of Kochi is very much popular. With one of the finest natural harbours in the world, Kochi was once a major center for commerce and trade with the British, Arabs, Chinese, Portuguese, and Dutch etc.
Upon arrival at Cochin, check in at hotel
Rest of the day at leisure and Overnight stay at hotel
Day 12 Cochin
After breakfast you will proceed for city tour of Cochin visiting the Dutch Palace (Closed on Friday) – The place has a fine collection of mural paintings depicting the scenes from the Hindu epics Mahabharata & Ramayana, Jewish Synagogue (Closed on Saturday) – the oldest synagogue in the world is magnificently decorated by Chinese tiles and Belgian chandeliers, was built in 1568. St. Francis Church: is the oldest church built by Europeans in India & Huge, elegant Chinese fishing nets that line the tip of Fort Kochi.Evening you will Witness the Kathakali Dance Show.
Kathakali is the classical dance-drama of Kerala dates from the 17th century. Kathakali recitals are drama and are danced with elaborate mask s and costumes. They are emotive and narrative, while other dance forms have either one of them. The dancers use their stunning costumes and make-up, with the accompaniment of drums and vocalists, to create various moods and emotions.
Overnight stay at hotel
Day 13 Cochin to Dubai by flight EK-531:1030-1245 hrs
Dubai to London Heathrow by flight EK-3:1415-1840 hrs
Transfer from hotel to Cochin airport in time to board flight for London Heathrow via Dubai
Arrive UK at 1840 hrs – same day
Hotel featured or similar :
Mysore-Sandesh The Prince
Wayanad-The Windflower Resort & Spa 
Calicut-Marg Copper Folia 
Offer Includes ( Based on minimum 4 persons (per person cost)
International flights for the LHR/DXB/BLR & COK/DXB/LHR by EK \"U - IT fare\"

7 Nights Accommodation on Half board basis

5 Nights Accommodation at Kabini and Wayanad on full board basis

All transfers, sightseeing & excursion as mentioned in itinerary by air-conditioned Vehicle 

Services of local English speaking guide during city tour

Representative for assistance on all arrival and departure transfers

Entrance fees to the monument