Abu Dhabi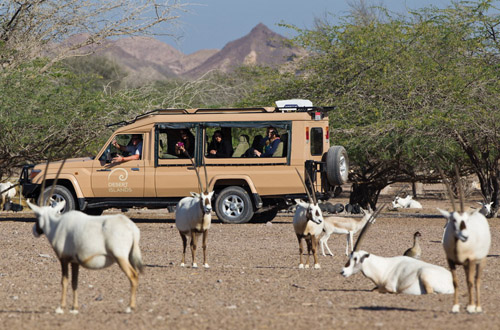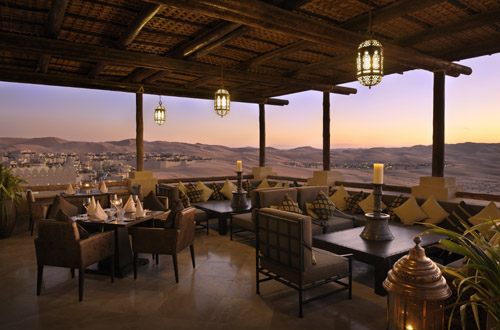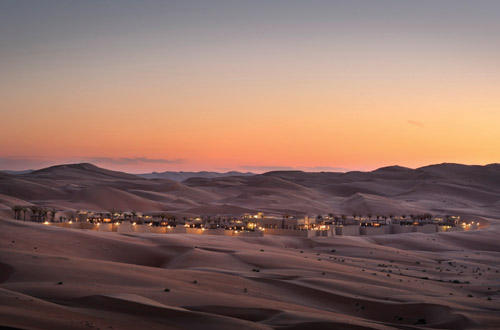 Introduction
Abu Dhabi is the capital of the United Arab Emirates and the largest of the seven Emirates. Abu Dhabi is often overlooked in favour of its well known neighbour, but while it lacks the buzz of Dubai it is more traditional with its easygoing atmosphere. Known as the Garden City of the Gulf due to its green boulevards and beautiful gardens and parks, the city is a blend of old and new with rich history and heritage, modern skyscrapers, shopping malls and traditional souks, and at the heart of the city is the eight kilometer long Corniche. With over 249 miles of coastline, remote islands and powdery white sands, watersports aplenty and endless sunshine it is a beach lovers dream. Away from the beaches, shopping is a national pastime whether it be bargaining for traditional handicrafts in the souks or splashing out on a designer item in one of the ultra modern shopping malls. For nature lovers, head over to Sir Bani Yas Island and visit the Arabian Wildlife park, home to over 15,000 animals including the endangered Arabian Oryx, Sand Gazelle, cheetahs and hyenas. Discover traditional Arabian life at the Zayed Heritage Museum or escape the city and take a tour into the desert and enjoy an off road safari or watch a camel race. Minutes from Abu Dhabi\'s city centre, Yas Island offers plenty of activities including pristine beaches, Yas Waterworld, Ferrari World Abu Dhabi, Yas Marina Formula 1 Circuit and Yas Golf Course, the first links-style golf course in the Middle East.
Places to Visit
Ferrari World Abu Dhabi
Yas Marina Circuit
Al Ain Oasis
Abu Dhabi Corniche
Abu Dhabi Heritage Village
Sheikh Zayed Grand Mosque
The White Fort
The Arabian Wildlife Park
Getting to and Travelling around
Etihad Airways offers direct flights from London Heathrow and Manchester to Abu Dhabi. Emirates offers regional UK departures via Dubai, KLM offers flights from UK regional airports via Amsterdam. Other carriers available include Qatar Airways via Doha.
Best Time and Weather
With year round sunshine and little rain, Abu Dhabi is a year round holiday destination, although the summer months from May to September can be very hot varying between 38ºC and 42ºC. The winter months average a high of 25ºC, with temperatures dropping to as low as 13ºC in the evenings.
Important Information
Language
The official language is Arabic. English is widely spoken
Passports and Visas
British passport holders are issued with an entry visa on arrival valid for 30 days. Passports should be valid for 60 days from the date of arrival.
Currency
UAE dirham
Time
GMT + 4