Malaysia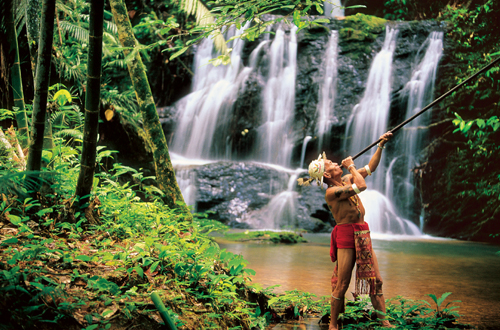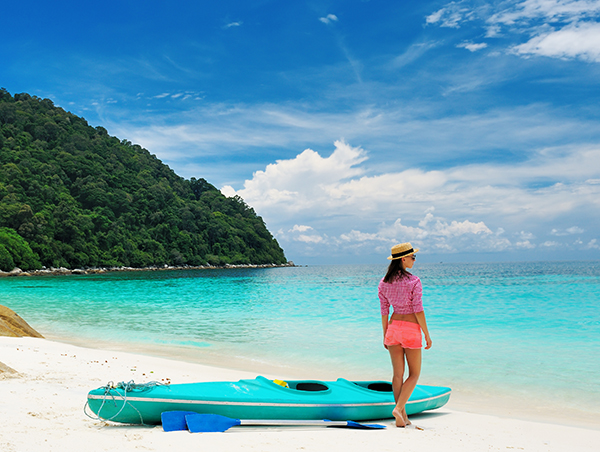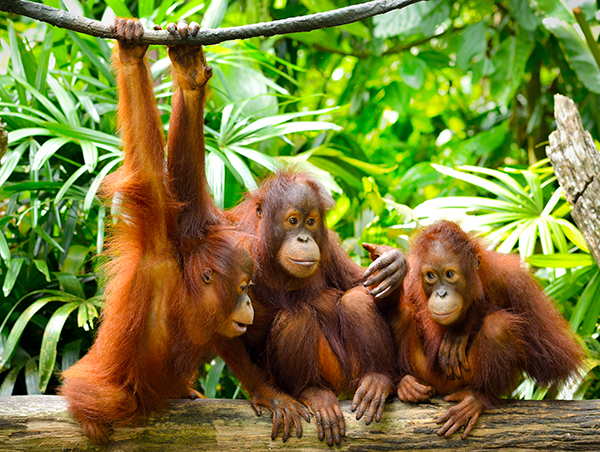 Introduction
Malaysia is made up of two areas, Peninsula Malaysia and the provinces of Sabah and Sarawak located on the island of Borneo. This fascinating country offers an exotic blend of the old and new, with a unique culture based on a vibrant mix of Malay, Chinese, Indian and indigenous cultures and customs. Malaysia has fast become one of the best value destinations in the Far East, where you can enjoy world-class accommodation, mouth watering food and excellent shopping all at fantastic value-for-money prices. If that\'\'s not enough encouragement to visit, Malaysia also boasts palm fringed beaches and enchanted islands, restful hill stations and unspoilt tropical forests, friendly, hospitable locals and a whole host of land and water based activities.
Places to Visit
Kuala Lumpur - Malaysia\'\'s multi-cultural capital. Ancient and modern at the same time, sophisticated and alluring with great shopping malls and some of the best indoor and outdoor dining in South East Asia.
Penang

- \'\'The Pearl of the Orient\'\' located off the West coast of Malaysia. International beach resorts operate side-by-side with the World Heritage-listed and historic settlement of Georgetown. Malaysia\'\'s most popular destination.
Langkawi

- located to the North of Penang, close to the Thailand border. An island of unspoilt natural beauty and home to some of the region\'\'s most stunning resorts.
Terengganu

- located on Malaysia\'\'s East coast facing the South China Sea. Rich in scenic beauty with colourful market towns and tropical off-shore islands.
Cameron Highlands

- high country resort area popularised by the British due to its cool temperate climate. The \'\'garden bowl\'\' of Malaysia.
Taman Negara

- translating as \'\'National Park\'\' in Malay. Home to one of the World\'\'s most ancient rainforests.
Sarawak and Sabah

- Malaysia\'\'s two eastern states located on the northern fringes of the island of Borneo. Stunning scenery, wild rivers and verdant rainforest abounds.
Getting to and Travelling around
Malaysia\'s main gateway is the city of Kuala Lumpur, located in the centre of the Western peninsula. The International Airport is located some 50 miles south of the city at Sepang. Transportation is excellent with high-speed rail links to the city and a modern highway system connecting Sepang to the capital. Malaysia is served from the UK by a wide choice of carriers including Malaysia Airlines, Singapore Airlines, China Airlines, Royal Brunei Airlines and Air Asia.
Internal travel is by both road and air. Western Malaysia has arguably the finest road system in South-East Asia, ideal for self-drive and coach touring. Internal air traffic operates between Kuala Lumpaur and all of the main regional towns including Penang, Langawi, Kuantan and Kuching and Kota Kinabalu in Malaysian Borneo.
\'
Best Time and Weather
The Malaysian climate is tropical, hot and humid year round with temperatures ranging from 21-32°C although it is somewhat cooler and more comfortable in the highlands. Though rain may occur at any time of year the wet season is generally September through December on the West Coast of Peninsula Malaysia and October through February on both the East Coast of Peninsula Malaysia and throughout Sarawak and Sabah in Eastern Malaysia.
Important Information
Language
The official language is Bahasa Malaysia, although English is widely spoken.
Passports and Visas
Visas are not required for British passport holders for visits of up to 3 months. A minimum of 6 months remaining validity is required on passports from the time of arrival.
Health
Vaccination against Cholera, Hepatitis A, Typhoid and Polio recommended. Yellow Fever is required if arriving from an infected area within 6 days. It is advisable to carry a personal sterile medical kit at all times when travelling internationally. Some form of Malaria protection is recommended for those travelling to remote rainforest areas within Sarawak and Sabah. Please consult your G.P. for further advice on the options available.
Currency
The local currency is the Malaysian Ringgit (M$), which is divided into 100 Sen. Traveller's Cheques and major Credit Cards are widely accepted.
Time
GMT +8.