Variety Seychelles Cruise & Stay
Variety Seychelles Cruise & Stay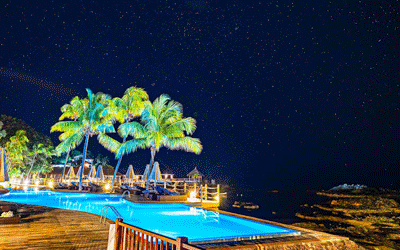 £4399
12 Jan 23
26 Jan 23
31 Dec 22

Other Departures: Manchester- £4639 per person, Edinburgh- £4799 per person
Deposit: £750 per person
Hotels Featured:
Fisherman's Cove Resort.
Cruise: MY Pegasus
Itinerary:
Variety Cruise/MY Pegasos on Sat 14 Jan 23
Sailing On MY Pegasus- Full Board Basis
14th Jan 2023
7-night/8-day cruises from Mahe to Mahe
Seychelles
Category C - Sun Deck with window
Day 1- Saturday
Mahe Inter Island Quay - St Anne Island Embarkation 15:00 to 16:00 pm. After the Welcome cocktail and
safety drill, we leave Port Victoria and sail to nearby St Anne for a
refreshing swim stop off the ship. Overnight at anchor near St
Anne. Welcome dinner
Day 2- Sunday
St Anne Island - Curieuse
We leave St Anne Island early in the morning to reach Curieuse. This morning we visit this uninhabited island, once a leper colony
and home to giant tortoises. Our walking excursion with a park guide will bring us to the farm, along mangrove forests. Later we
return to the beach for a BBQ under the trees. In the afternoon you can enjoy the beach and sea activities.
Overnight at anchor.
Day 3- Monday
Curieuse - Cousin Island - Anse Lazio
In the morning we sail for Cousin Island. Excursion to the Bird Sanctuary which is in the care Bird Life International. A quarter
million birds breed on Cousin which also has several nesting beaches for turtles. Later in the afternoon we reach Anse Lazio. In
the afternoon we sail to Anse Lazio, Praslin, one of the most
beautiful beaches in the world. Time for water sports and snorkeling.
Evening at anchor.
Day 4- Tuesday
Anse Lazio - Aride - St Pierre - Baie St Anne, Praslin
In the morning we leave for Aride. Our excursion by the island's rangers will take you all the way to the top of the island for an
amazing view of the island. The island is home to the Wright's gardenia found nowhere else on earth and to bird species like the
Audubon's shearwater, the Seychelles warbler. At noon we sail for St Pierre Island. We reach St Pierre after lunch for a 3 hour
snorkeling and swimming stop. At sunset, we leave St Pierre to sail into Baie St Anne, Praslin. Overnight at dock. Creole Night.
Day 5- Wednesday
Baie St Anne, Praslin - Felicite or Grand Soeur - La Digue Praslin Baie St Anne, optional tour to Valle de Mai . Afternoon
sailing to Felicite or Grand Soeur for snorkeling. Arrival in
Felicite
or Grand Soeur for afternoon snorkeling and swimming.. Evening sailing to La Digue. Evening arrival at La Digue. Anchor in front
of the port. Overnight in La Digue.
Day 6- Thursday
La Digue - Moyenne Island
Half day optional excursion in La Digue, the most photographed and quaint community in the Seychelles. Our optional excursion
will take us through Union Plantation to l' Anse Source d' Argent beach. Arrive at L' Union Estate and tour of the copra kiln,
traditional coconut oil mill and the colonial plantation house. Time at Anse Source D' Argent, one of the most magnificent beaches
in the world. Marvel at some of Seychelles' most impressive rock formations - truly unique, whilst enjoying a refreshment. Time for
hunting souvenirs at La Passe, the island's main village, before returning to the ship. Late afternoon sailing to Moyenne island,
opposite Mahe. Evening arrival at Moyenne. Overnight at anchor.
Day 7- Friday
Moyenne Island - Mahe, Inter Island Quay
Short guided around the island and time for swim. This is the last opportunity for snorkeling and swimming. Deck BBQ We leave
Moyenne Island for Mahe's Victoria port in the afternoon. Late afternoon we reach the Inter Island Quay -Mahe. Captain's farewell
dinner with live music and dancing. Overnight in Mahe
Day 8- Saturday
Mahe (Victoria)
Disembarkation at 9:00 am after breakfast. Itineraries can be changed at the discretion of Variety Cruises and of the Vessel's Captain in case of adverse weather conditions -
winds of 6/7
beaufort or more depending on the vessel- on port authorities not allowing a vessel to leave port or in case of other extraordinary conditions.
Such itinerary changes do not automatically entitle passengers to any refunds, but Variety Cruises guarantees that passengers are
disembarked at
the advertised port of disembarkation on time for their flights.
Offer Includes
Return flights from London Heathrow
Airport taxes
5 nights stay at 5* Fisherman's Cove Resort in a superior room on Half Board
7 Night Seychelles Cruise
1 Night Pre-Cruise at Fisherman's Cove Resort in a superior room, Bed & Breakfast
Meal Plans