Spectacular Migration Safari
Spectacular Migration Safari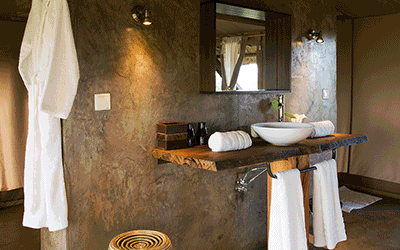 £4655
07 Sep 22
07 Sep 22
31 Aug 22

Highlights: Arusha, Tarangire - Ngorongoro Crater - Grumeti Hills - Walking Safari - Night Drive - North Serengeti
Other Departures: Manchester- £4809, Glasgow- £5195, Edinburgh- £4855, Birmingham- £5139, Newcastle- £5195, Bristol- £4825, Norwich- £5089
Itinerary:
Day 1: Flight.
Meals: Dinner & Breakfast.
Day 2: Arrival at Kilimanjaro Airport
Meet and greet at Kilimanjaro Airport and Private transfer to the Lodge.
Rest of the evening at leisure enjoying views of the Kilimanjaro Mountains.
Accommodation: Arumeru River Lodge.
Meals: Dinner.
Day 3: Arusha - Tarangire National Park.
After breakfast departure to Tarangire NP.
Enjoy a full day game drive in Tarangire NP with picnic lunch.
The Tarangire National Park is known as a wonderful birding destination and also features large numbers of game, particularly during the dry season, when the Tarangire River is the only source of water in the area.
This 2 600 sqm park is the home of rare species such as the Gerenuk, small Kudu, and Oryx…
Late Summer & Autumn is a great time to game drive in this park.
Lots can be seen: Big cats, Elephants (thousands can even be seen in one day!), Giraffes, Buffalos…
Dinner & overnight at Maweninga CampMaweninga camp is installed atop a great granite massif, in the north-west of Tarangire National Park.
It is part of the small number of accommodations installed in the national park itself.
Accommodation: Maweninga camp.
Meals: Breakfast, Lunch & Dinner.
Day 4: Tarangire - Lake Manyara National Park.
Early morning game drive in Tarangire NP,then head towards Lake Manyara National Park.
Game drive in Manyara NP with a picnic lunch.
Although the smallest of all north Tanzania National Parks, Manyara National Park offers an important variety of animals including Lions, Elephants, Giraffes, Buffalos…
All in a wonderful setting surrounded by the Rift Valley and the Manyara Lake with its thousands of birds.
Swimming pool on site.
Additional activities include: Mountain biking, guided walks, massage. (Own account)
Accommodation: Bashay Rift Lodge.
Meals: Breakfast, Lunch & Dinner.
Day 5: Ngorongoro Crater Safari.
After breakfast, Enjoy a full day game drive in the Ngorongoro Crater.
Descend into the Ngorongoro Crater with a stop at the Loitokitok springs lunch picnic site.(Packed Lunch)
The crater is 2000ft. deep, and considered to be the 8th wonder of the world.
Ngorongoro Crater is the largest intact caldera in the world with an abundance of wildlife permanently resident on the crater floor.
The crater is a unique place in the world, 20 km wide and home of hundreds of different species all protected by a 600m wall.
All the big African mammals can be found in the crater: Big cats, Elephants, Hippos and last but not least, Rhinos.
Afternoon drive to Olduvai Camp Upon arrival at the camp, you will be met by Maasai warriors and you will be taken by foot (20mn walk) to a nearby Kopje to admire the sunset over the southern Serengeti plains.
Definitely a great moment not to be missed!
Olduvai camp is the longest established and best known of our camps. Originally set up in 1990, it has been located in a spectacular site at Kiloki Hill, not far from Olduvai Gorge, since 1994.
Over the years, the Camp has undergone many changes and improvements to offer a unique and authentic "Out of Africa" bush style while retaining an undisputed standard of comfort and welcoming atmosphere.
Accommodation: Olduvai Camp.
Meals: Breakfast, Lunch & Dinner.
Day 6: Serengeti Grumeti Safari.
Full day game drive in Serengeti.
Lunch at Ronjo Camp.
This park, undoubtedly the most famous in the world, covers over 14 000 sq. km and offers amongst many other things the biggest concentration of big cats in the world (Cheetahs, Lions, Leopards, Wild cats…).
Many different landscapes can be found in the Serengeti: Savannah with the big plains to the south, the hills & woods to the west, the Kopjes area to the east, and bush land to the north.
Check-in at Grumeti Hills in the afternoon.
Grumeti Hills Bordering Serengeti NP, in the heart of the Grumeti Game Reserve, All suites facing the great plains.
Main facilities include : Bar, restaurant, swimming pool, with an awesome view on Serengeti plains.
Walking safari & night game drives available (with the first Safari E-cars in east Africa !)
Accommodation: Grumeti Hills Camp.
Meals: Breakfast, Lunch & Dinner.
Day 7: Serengeti Grumeti Safari.
Grumeti Private Area / Grumeti Hills
A walking safari is conducted in the morning.
You will leave the lodge early in the morning on foot with a local guide and an armed ranger.
This will be the opportunity to find out more about the Grumeti Game Controlled Area as well as observing nature & wildlife from a different angle.
At the end of the walking safari (which lasts for about 1h30), a delicious bush breakfast will be served by the Grumeti River. Quite a spectacular venue…
Your driver-guide will drive you back to the lodge for some time at leisure (enjoy our superb pool and massage).
Lunch will then be served at the lodge.
Afternoon will be "à la carte" with the possibility to go back on safari in the Grumeti Game Controlled Area or spend additional time relaxing at the lodge.
Early Dinner will be served tonight before an exciting night Game Drive ! Overnight at Grumeti Hills.
Accommodation: Grumeti Hills Camp.
Meals: Breakfast, Lunch & Dinner.
Day 8 & 9: Serengeti Grumeti - Northern Serengeti Safari.
Leave Grumeti Hills in the morning and head towards the northern tip of the park, also known as the Tanzanian Mara.
Explore this vast area over these 2 days and witness one of the greatest animal spectacles on earth ,The Mara River Crossings by huge herds of Wildebeest…
This part of Serengeti is also home to numerous species including large groups of Elephants as well as Cats, some of them being quite active all year.
Mara River Post Set atop a hill overlooking the mighty Mara River, offers one of the best possible locations in Serengeti NP.
Available Swimming pool.
Safari E-Cars are also available for game drives.
Accommodation: Mara River Post.
Meals: Breakfast, Lunch & Dinner.
Day 10: Departure.
Final game drive in the morning en route to Kogatende Airstrip and board regular scheduled flight service back to Arusha.
Flight Kogatende - Arusha Airport.
Superb scenic flight over the endless Serengeti plains, the volcano chain & the Great Rift Escarpment…
Picnic lunch on board Meet & greet upon arrival in Arusha and transfer to Arusha Coffee Lodge for lunch.
Airport transfer.
Includes.
-Meet and greet upon arrival at Kilimanjaro Airport.
-Tour in a standard Customised Pop top 4x4 Toyota Land cruiser.
-Services of an experienced English Speaking guide/ driver. l
-Cooler box aboard vehicle with mineral water, wildlife books & 1 pair of binoculars.
-Meals as per itinerary.
-All Park, camping & crater fees as per itinerary, Sunset Walk at Olduvai Camp.
-Game Package at Grumeti Hills inclusive of shared safaris (Day & Night) Walking safari & night game drive.
-Game Package at Mara River Post inclusive of shared safaris (Day).
-Regular flight Kogatende / Arusha including local airport taxes.
-Assistance & Transfers in Arusha on the final day.
Not Included In the Tour Price.
Excludes.
Other Drinks.
Bottled & Soft Drinks.
Items and services of a personal nature.
Tips & Gratuities. (around $25/30 per day per driver)(Per group)
tips to the driver guides (around 25/30 $ per day per driver) and at the hotels.
Personal expenses: - Personal travel insurance.
Visas.
Offer Includes
Return flights from London Heathrow
Airport taxes
9 nights accommodation as per Itinerary
Meal Plans