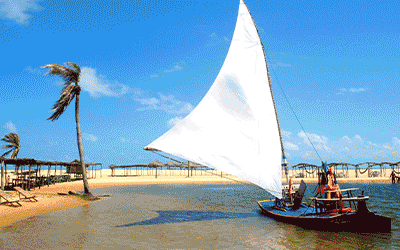 £4729
07 Nov 23
07 Nov 23
31 Aug 23

Highlights: Rio De Janeiro, Buenos Aires, Iguassu Falls, Easter Island, and Santiago
Deposit £1250 per person
Please note:
Travel Date 7 November 2023 (Alternative Dates available)
Other Departures From Manchester, Edinburgh, Glasgow, Newcastle & Belfast Available
Hotel Featured:
Nobile Hotel Copacabana Design 4* 
Gran Hotel Tourbillon Cataratas 4* 
Hotel Pulitzer 4* 
Hilton Garden Inn 4* 
Taha Tai Hotel 3* 
Pullman Santiago el Bosque 4* 
Nobile Hotel Copacabana Design is located in Copacabana, a neighborhood in Rio de Janeiro, and is in the entertainment district and near the beach. Shoppers can visit Rio Sul Shopping Center, while everyone can enjoy the natural beauty of Praia do Leme and Copacabana Beach. Rio de Janeiro Botanical Garden and AquaRio are also worth visiting.

Hotel facilities:
1 restaurant

General facilities:
Free WiFi, Dry cleaning/laundry service
Located in Puerto Iguazú, Gran Hotel Tourbillon Cataratas is in a rural area. Port and Abseiling in the Iguacu Canyon are worth checking out if an activity is on the agenda, while those looking for area attractions can visit Biocentro Iguazu and Selva Viva Theme Park. Looking to enjoy an event or a game while in town? See what's happening at ABC Stadium or Antonio Oddone Sarubbi Stadium.

Hotel facilities:
1 restaurant, 1 bar/lounge, Outdoor pool

Recreational facilities:
Health club, Playground

General facilities:
Free WiFi, Dry cleaning/laundry service
Located near the boardwalk, Hotel Pulitzer is in the Microcentro neighborhood and is connected to a shopping center. Teatro Colon and Museo Nacional de Bellas Artes are cultural highlights, and some of the area's notable landmarks include Obelisco and El Ateneo Grand Splendid. Looking to enjoy an event or a game while in town? See what's happening at Luna Park Stadium or La Bombonera. Spend some time exploring the area's activities, including golfing.

Hotel facilities:
1 restaurant, 1 bar, 1 coffee shop/cafe, Seasonal outdoor pool

Recreational facilities:
Snack bar/deli

General facilities:
Free WiFi, Dry cleaning/laundry service
Hilton Garden Inn Santiago Airport is located in Pudahuel, a neighborhood in Santiago with good airport proximity. National Museum of Natural History and Museo de la Solidaridad Salvador Allende are cultural highlights, and some of the area's activities can be experienced at Vina Santa Carolina and Los Leones Golf Club. National History Museum and Chilean National Zoo are also worth visiting. Spend some time exploring the area's activities, including golfing and a ski shuttle

Hotel facilities:
1 restaurant, 1 bar, 1 coffee shop/cafe, Indoor pool

Recreational facilities:
Fitness center, Snack bar/deli, Sauna

General facilities:
Free WiFi, Dry cleaning/laundry service
Taha Tai Hotel is located near the beach and in an area with good shopping. Ana Kai Tangata and Ahu Akivi are local landmarks, and the area's natural beauty can be seen at Rapa Nui National Park and Pea Beach. Discover the area's water adventures with scuba diving and snorkeling nearby, or enjoy the great outdoors with mountain biking and ecotours. Guests appreciate the hotel's location for the sightseeing

Hotel facilities:
1 restaurant, 2 bars/lounges, 1 poolside bar, Outdoor pool

General facilities:
Free WiFi, Dry cleaning/laundry service
In the entertainment district, Pullman Santiago El Bosque is in Las Condes, a neighborhood in Santiago with good shopping. Nescafé Theater of The Arts and Gabriela Mistral Cultural Center are cultural highlights, and travelers looking to shop may want to visit Apoquindo and Costanera Center. Looking to enjoy an event or a game while in town? See what's happening at Julio Martinez Pradanos National Stadium or Hipodromo Chile. Spend some time exploring the area's activities, including golfing. Guests appreciate the hotel's convenience for public transportation: Tobalaba Station is 3 minutes on foot and El Golf Station is 8 minutes.

Hotel facilities:
1 restaurant, 1 bar, Seasonal outdoor pool

Recreational facilities:
Fitness center

General facilities:
Free WiFi, Dry cleaning/laundry service
A day in Rio - Full City Tour on Thu 09 Nov 23
A day in Rio - Full City Tour
We selected the main tourist spots in Rio de Janeiro to be visited in a unique and dynamic itinerary, with comfort and safety. In addition, we offer the accompaniment of a local guide that maximizes the experience of our tourists telling the curiosities and historical facts about the city. We work with the best tourism professionals and excellent suppliers, so that we can provide an exclusive experience to our customers
What's Included
Inclusions:
Lunch - Lunch with a free buffet. Drinks and desserts are not included.
Air-conditioned vehicle
Ticket for the Sugarloaf Cable Car
Christ the Redeemer Ticket
Bilingual Tourism Guide
Entry/Admission - Corcovado - Christ the Redeemer
Entry/Admission - Sugarloaf Mountain
Tijuca Rain Forest Jeep Tour from Rio de Janeir on Fri 10 Nov 23
Tijuca Rain Forest Jeep Tour from Rio de Janeiro
Hop in an open Jeep for a morning tour of the Tijuca Forest in Rio de Janeiro, also known as Tijuca National Park. This section of Brazils Mata Atlantica (Atlantic Forest) offers panoramic views from Vista Chinesa (Chinese View). Your 4-hour eco-tour includes an easy hike with a guide, giving you the chance to spot monkeys, birds, and butterflies even sloths! You'll be amazed by the remarkable contrast of a tropical rainforest right at the edge of a big city.
Shared - South Zone/Downtown 09:00
Shared with other guests: Open-top Jeep Tour from South Zone and Downtown hotels
Live Guide in English, Spanish, Portuguese, German, French or Italian.
Pickup included 9:00 AM
What's Included
Inclusions:
Jeep tour of Tijuca Rain Forest
Eco hike
Hotel pickup and drop off from most hotels in Downtown and Rio
South Zone or Barra da Tijuca
Professional Tour Guide
Visit Tijuca National Park
Entry/Admission - Parque Nacional da Tijuca
Entry/Admission - Vista Chinesa
Entry/Admission - Emperor's Table
Exclusions:
Gratuities
Food and drinks
Visit to Argentinian and Brazilian Side on Sun 12 Nov 23
Iguazu Falls: Visit to Argentinian and Brazilian Side in two days
Overview
Maybe the most requested package of activities, the visit to the incredible Iguazu Falls, the wonder of nature from the Argentinian and Brazilian sides. The Argentinian side offers up to 8 km of trails to enjoy the falls in three different circuits: upper, lower, and trail to the Devil's Throat with Train of the jungle. The Brazilian side offers a panoramic view of the falls with an elevator. Check VISA requirements to enter Brazil and Argentina
Product code: 34949P91
What's Included
Inclusions:
Local guide
Hotel pickup and drop-off
Exclusions:
Food and drinks
Gratuities
Ticket entrances on both sides of National Parks
Entry/Admission - Garganta del Diablo
Entry/Admission - Iguazu Falls
Departure & Return
Departure Point:
Traveler pickup is offered
The pickup time will be reconfirmed the day before the travel date.
Dinner Tango Show + Wine Tasting on Wed 15 Nov 23
Dinner Tango Show + Wine Tasting
Overview
Enjoy an excellent wine tasting and then, the best dinner and tango show in Buenos Aires in La Ventana,
Product code: 34949P23
What's Included
Inclusions:
Dinner and Tango Show at La Ventana
Wine Tasting at La Ventana
Dinner
Bottled water
Coffee and/or Tea
Alcoholic Beverages
Exclusions:
Tips (Optional)
Transfers from your hotel
San Antonio de Areco: Gaucho town & Estancia on Thu 16 Nov 23
Private Tour to San Antonio de Areco: Gaucho town & Estancia
0830
We definitely offer the most complete, entertaining, and customized Gaucho Day you can find in Argentina! Take a deep dive into Argentinas gaucho culture on this day tour and explore with a local guide who knows the intimate details of life in the Pampas! We will show you around our colonial town. Well-visit buildings which previously held century-old bars, the parish of San Antonio de Padua, and various local craftsmen, including the Draghi silversmith workshop. You'll finish the morning with a visit to the Ricardo Giraldes Gaucho museum and its pulp-era La Blanqueada. At midday will take you to a nearby working Estancia (ranch), where you'll ride horses to the open fields, feast on a traditional asado lunch (barbecue), and watch equestrian demonstrations and dance performances. Our official licensed travel agency is made up of a warm and welcoming team, who share the same passion for history and Gaucho traditions. In addition, all our guides and drivers are bilingual.
What's Included
Inclusions:
All activities at the Estancia (ranch): horse riding or carriage,
folkloric dance, equestrian gauchos' performance
Asado lunch: a selection of meats, grilled on an Argentine BBQ
(parilla) accompanied by salad, drinks, dessert & coffee
Private and comfortable transfer in/out from Buenos Aires, with air
conditioned
Professional local guide
Tailor-made tour of the town
Snacks - Reception with "empanadas" and drinks: Wine, beer, sodas,
juice
Entry/Admission - Boliche de Bessonart Bar
Entry/Admission - Museo Draghi
Entry/Admission - Museo Gauchesco y Parque Criollo Ricardo
Guiraldes
Entry/Admission - Estancia El Ombu de Areco
Exclusions:
Excess luggage charges (where applicable)
Easter Island Tours on Sat 18 Nov 23
Private Tour: 2 Half Days & 1 Full Day
Maximize your time on these 2 half days & 1 full-day tour combination. If you arrive on a midday flight and leave on the third day this program is for you ! Start exploring the island right upon you arrive at Easter Island. See major sites of Easter Island Private guide for a more personalized experience Learn more about the fascinating Rapa Nui history
Inclusions:
1x Lunch
Private transportation
Professional guide
Hotel pickup and drop-off
Transport by private vehicle
Exclusions:
National Park Ticket
Tour not available for cruise ship passengers
Entry/Admission - Orongo
Entry/Admission - Rano Kau
Entry/Admission - Ahu Vinapu
Entry/Admission - Ahu Tahai
Entry/Admission - Ahu Akahanga
Entry/Admission - Ahu Tongariki
Entry/Admission - Rano Raraku
Entry/Admission - Ahu Te Pito Kura
Entry/Admission - Anakena Beach
Small group City Tour of Santiago of Chile on Thu 23 Nov 23
Small group City Tour of Santiago of Chile Get to know the Chilean capital on this 4-hour tour of Santiago by a luxury coach. In a private tour with a local tour guide in your language so you don't go to miss any detail of Chilean history, and daily life in this interesting tour. Visit such landmarks as La Moneda, Cerro Santa Lucia, and the Metropolitan Cathedral of Santiago. Also, explore the city's diverse neighborhoods, from the bohemian Barrio Bellavista to affluent El Golf with its modern towers. This is the best option to know the city with a good balance between walking and drive which will allow you to know interesting areas that are far from each other and not always visited by the tours. Always with enough time to stop exploring and take many pictures. After the tour, you will feel very comfortable to go explore for yourself and enjoying the evening in your favorite neighborhood.
What's Included
Inclusions:
All taxes, fees, and handling charges
Local guide
Hotel pickup and drop-off
Transport by air-conditioned minivan
Exclusions:
Lunch
Gratuities
Offer Includes
Return flights from London Heathrow
Airport taxes
4 Nights Stay at Nobile Hotel Copacabana Design 4* in a Superior Room With Breakfast Included
Rio Full City Tour inc Sugarloaf Cable Car & Christ the Redeemer
Tijuca Rain Forest Jeep Tour
3 Nights Stay at Gran Hotel Tourbillon Cataratas 4* With Bed & Breakfast
Visit to Argentinian and Brazilian Side 2 Day Tour
3 Nights Stay at Hotel Pulitzer 4* With Bed & Breakfast
Dinner & Tango Show + Wine Tasting
Private Tour San Antonio de Areco: Gaucho town & Estancia
1 Night Stay at Hilton Garden Inn Santiago Airport 4* With Room Only
4 Nights Stay at Taha Tai Hotel, Easter Island 3* With Continental Breakfast
Easter Island, Private Tour: 2 Half Days & 1 Full Day
2 Nights Stay at Pullman Santiago el Bosque 4* in a Superior Room With Bed & Breakfast
Small group City Tour of Santiago of Chile
Private Airport Return Transfers in all destinations
Meal Plans