Land of the Long White Cloud Self-Drive
Land of the Long White Cloud Self-Drive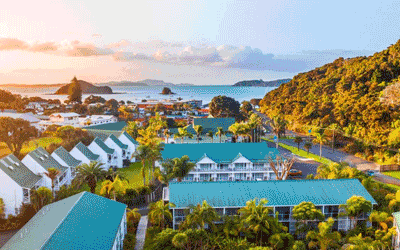 £4745
10 Apr 24
10 Apr 24
31 Oct 24

✨Highlights: Singapore - Auckland - Paihia- Rotorua - Wellington - Wanaka - Blenheim
Hotel featured:
✅Village Hotel 4*
✅Heartland Airport Hotel 4*
✅Scenic Hotel Bay of Islands 4*
✅Copthorne Hotel Auckland City 4*
✅Sovereign Pier Hotel 3*
✅Sudima Hotel Lakeside 4*
✅Scenic Hotel 4*
✅Travelodge Wellington 3*
✅Scenic Hotel Blenheim 4*
✅Sudima Kaikoura Hotel 3*
✅The George Hotel 4*
✅The Kingsgate Hotel, Dunedin 3*
✅Breakfree The Point Hotel 4*
✅Clearbrook Hotel 3*
✅Mount Cook View Hotel 3*
✅Crowne Plaza Christchurch 4*
Itinerary:
Wed 10 Apr 24 - Arrival at Singapore
Flights from London Heathrow Airport to Singapore Airport
Thu 11 Apr 24- Private Transfer from Singapore Airport to Singapore Central Hotel
Thu 11 Apr 24- Singapore
2 Nights stay at 4* Village Hotel in a Superior Room on Room Only
Sat 13 Apr 24- Private Transfer from Singapore Central Hotel to Singapore Airport
Flights from Singapore Airport to Auckland Airport
Sat 13 Apr 24- Auckland
1 Night stay at 4* Heartland Airport Hotel in a Standard Room on Room Only
Sun 14 Apr 24- Auckland
Collect Toyota Yaris or Similar Rental Car from Auckland Airport
● After collecting your hire car, your New Zealand adventure begins. Head north along Highway 1 towards Northland comprising 144 islands, this place is truly stunning.
Sun 14 Apr 24- Paihia
2 Nights stay at 4* Scenic Hotel Bay of Islands in a Standard Room on Room Only

● Retrace your route back to the vast city of Auckland where you can spend the rest of the afternoon exploring everything that Auckland has to offer. Why not take in a coffee in New Zealand's iconic Waterfront and home of the NZ America's cup Team.
Tue 16 Apr 24- Auckland
1 Night stay at 4* Copthorne Hotel Auckland city in a Superior Room on Bed & Breakfast

● Today you're heading South along Highway 1, stopping at the Coromandel Peninsula to experience the pristine beaches this region has to offer. Experience the perfect contrast to Auckland City. Why not visit Rock Arch or Hot Water Beach?
Wed 17 Apr 24- New Zealand
1 Night stay at 3* Sovereign Pier hotel in a One Bedroom Apartment on Bed & Breakfast

● Continue your journey South until you arrive in Rotorua, the home of Geothermal activity and Maori Culture. Check out the Wellness Spas, Thermal pools and Cultural tours to immerse yourself in Maori history and culture
Thu 18 Apr 24- Rotorua
2 Nights stay at 4* Sudima Hotel Lakeside in a Standard room on Bed & Breakfast
● Continuing south we stop at the historic chic town of Napier. Known worldwide for its Art Deco Architecture and famous New Zealand award winning wineries.
Sat 20 Apr 24- Napier
2 Nights stay at 4* Scenic Hotel in a Standard room on Bed & Breakfast
● Follow the classic New Zealand wine trail through Martinborough until you hit New Zealand's capital of Wellington where you will stay for 2 nights. Boasting a huge range of attractions, explore the waterfront, visit craft breweries, ride a cable-car, visit the botanic garden or take in some history at New Zealand's Te-Rapa museum.
Mon 22 Apr 24- Wellington
2 Nights stay at 3* Travelodge Wellington in standard room on Room Only
● Today, drop your Rental car off at the Wellington Interislander Terminal where you will catch the Interislander ferry as a passenger to Picton on the lower tip of the South Island. On this 3 hour crossing you will experience scenic views like no other and may even have a visit from the dolphins on-route.
● Collect a new hire car on arrival in Picton and head to Blenheim, the wine capital of the world!
Wed 24 Apr 24- Blenheim
1 Night stay at 4* Scenic Hotel Blenheim in a superior room on bed & Breakfast
● Next it's on to the coastal town of Kaikoura on the East coast of New Zealand.
Famous for whale-watching with cruises available throughout the day
Free Dolphin Encounter Watch Included
Thu 25 Apr 24- Kaikōura, New Zealand
1 Night stay at 3* Sudima Kaikoura Hotel in a Superior room on Bed & Breakfast
● It's time to head further south to the capital of New Zealand's South Island Christchurch. Catch a downtown tram for a city tour, or just experience the culinary delights this wonderful town has to offer.
Thu 25 Apr 24- Dolphin Encounter Watch (Free Offer)
12:30 PM DEPARTURE
Inclusions:
- Transfer from base to the harbor and back.
- Complimentary information pack on return from the tour.
What to Bring:
- Warm clothing.
- Small bag.
- Camera.
Kaikoura is one of the best places in the world to consistently encounter wild dolphins in their natural habitat with a succes rate over 95%! Depart from the Encounter Kaikoura Office, 96 Esplanade, Kaikoura for your Dolphin Encounter. When booking you can choose whether to get in the water and interact with the dolphins or stay dry and view their antics from the boat. A complete guided commentary is given throughout the trip. Please note when booking watching you will be on a boat with swimmers but not be able to swim please make advance contact should you wish to change your activity. Tour concludes approximately 3.5 hours after commencement, returning to 96 Esplanade.
Fri 26 Apr 24- Christchurch
2 Nights stay at 4* The George Hotel in a Standard room on Bed & Breakfast
● Dunedin is just under a 5 hour drive from Christchurch with scenic roads and the flat Canterbury Plains on the way. The quirky city of Dunedin boasts a lovely little castle, an art trail, craft breweries and the best New Zealand seafood restaurants around.
Sun 28 Apr 24- Dunedin
1 Night stay at 3* The Kingsgate Hotel, Dunedin in a standard room on Bed & Breakfast
● Next up its Queenstown, The Adrenaline centre of the world! This town is renowned for its exhilarating activities including Skydiving, Bungee Jumping, Zip-Lining and White water rafting. If you're after something a little more tranquil, then why not visit the Fiordland National Parks or take a trip to explore the Lord of the Rings filming locations. With three nights in location you will be able to experience everything Otago has to offer.
Mon 29 Apr 24- Queenstown
3 Nights stay at 4* Breakfree The Point Hotel in a Standard Room on Room Only
● Nestled right in the heart of the most picturesque lake with sweeping 360 views is the town of Wanaka. You will spend one night in this buzzing little town that has a great eye for outdoor adventure. Visit the 'Wanaka Tree' a famous crooked willow tree that grows out of the lake. If its food your after, the locals have won several awards for their dining cuisine with a huge choice of waterfront restaurants and bars.
Thu 02 May 24- Wanaka
1 Night stay at 3* Clearbrook Hotel in a One Bedroom Apartment on Room Only
● The drive from Wanaka to New Zealand's West coast hugs the dramatic coastline, taking in the river, lake and mountain views. On arrival in Fox Glacier, why not take a Heli-hike right up to the Glacier in a Helicopter and visit the ice caves on a guided tour.
Fri 03 May 24- Fox Glacier
1 Night stay at 3* Mount Cook View Hotel in a standard Room on Room Only
● Today we continue up the West Coast to Greymouth where we will drop off our Hire Vehicle at Greymouth Train Station. From here we will catch the Tranzalpine Express train towards Christchurch in a 6 hour train journey taking in the most amazing spots and sceneries along the route of the Southern Alps. On arrival in Christchurch you will spend your final two nights exploring the city before departing home from Christchurch Airport.
Private Transfer Christchurch Train Station to Christchurch Hotel
Sat 04 May 24- Tranzalpine Train Greymouth to Christchurch
Greymouth to Christchurch:
Greymouth 2:05 pm
Moana 3.05 pm
Arthurs Pass 4.20 pm
Springfield 5.45 pm
Darfield 6.10 pm.
Rolleston 6.35 pm
Christchurch: 7.00 pm
Sat 04 May 24- Christchurch
2 Nights stay at 4* Crowne Plaza Christchurch in a Standard Room on Bed & Breakfast
Mon 06 May 24- Private Transfer from Christchurch Hotel to Christchurch Airport
Flights from Christchurch Airport to Auckland Airport with Air New Zealand
Flights from Auckland Airport to London Heathrow via Singapore with Singapore Airlines
Price:
Deposit: £125 Per Person
✅X58482 Heathrow from £4745pp
✅X59805 Manchester from £4925pp
✅X58483 Glasgow from £5145pp(Via London Heathrow)
✅X67390 Norwich from £6069pp
How to Book:
Call 0208 585 4020
Email: holidays@travelpack.com
Terms and conditions:
✅Based on 2 adults sharing, Subject to availability
Offer Includes
Return Flights From London Heathrow
Free Kaikoura Whale Experience
2 Nights stay at 4* Village Hotel in a Superior Room on Room Only
1 Night stay at 4* Heartland Airport Hotel in a Standard Room on Room Only
2 Nights stay at 4* Scenic Hotel Bay of Islands in a Standard Room on Room Only
1 Night stay at 4* Copthorne Hotel Auckland city in a Superior Room on Bed & Breakfast
1 Night stay at 3* Sovereign Pier hotel in a One Bedroom Apartment on Bed & Breakfast
2 Nights stay at 4* Sudima Hotel Lakeside in a Standard room on Bed & Breakfast
2 Nights stay at 4* Scenic Hotel in a Standard room on Bed & Breakfast
2 Nights stay at 3* Travelodge Wellington in standard room on Room Only
1 Night stay at 4* Scenic Hotel Blenheim in a superior room on bed & Breakfast
1 Night stay at 3* Sudima Kaikoura Hotel in a Superior room on Bed & Breakfast
2 Nights stay at 4* The George Hotel in a Standard room on Bed & Breakfast
1 Night stay at 3* The Kingsgate Hotel, Dunedin in a standard room on Bed & Breakfast
3 Nights stay at 4* Breakfree The Point Hotel in a Standard Room on Room Only
1 Night stay at 3* Clearbrook Hotel in a One Bedroom Apartment on Room Only
1 Night stay at 3* Mount Cook View Hotel in standard Room on Room Only
2 Nights stay at 4* Crowne Plaza Christchurch in a Standard Room on Bed & Breakfast
Private Transfers
Meal Plans