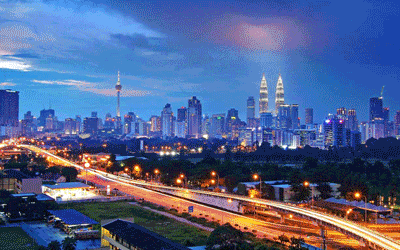 £1935
05 Nov 23
05 Nov 23
20 Oct 23

Highlights: Kuala Lumpur - Sandakan - Selingan Turtle Island - Tuaran
Value Add:
✅25% off from £1935pp
Itinerary:
Sun 05 Nov 23: Malaysia
Flights from Manchester International Airport to Abu Dhabi International Airport
Flights from Abu Dhabi International Airport to Kuala Lumpur International Airport Malaysia
Mon 06 Nov 23: Kuala Lumpur
Private Transfer Hotel to Airport
Stay in Hotel Berjaya Times Square Hotel, Kuala Lumpur for 3 Nights
Thu 09 Nov 23: Malaysia
Flights from Kuala Lumpur to Sandakan Malaysia
Private Transfer Airport to Hotel
Stay in Livingston Hotel for 1 Night
Fri 10 Nov 23 - Sandakan Selingan Turtle Island
Or pick up at a Hotel in Sandakan. Pick up time 08:00-08:10hrs.
Pick up from the hotel in Sandakan or the airport and transfer to the jetty, for a 75-minute boat ride to Selingan (Turtle Island). Check into your chalet. Rooms have twin beds with air conditioning and attached toilet and shower. Spend the rest of the day swimming or lazing on the beach. After dinner, you will be invited by a ranger to observe the turtle laying eggs on the beach. Later the eggs are transferred to the hatchery and if there are young turtles around, you can watch their release to the sea. Overnight in Chalet.
(Remarks: Boat transfers are always on a shared basis / join in. Activities and guides on the island are on a shared/join-in basis. Private tour on the island is not available).
Meal included:
Lunch
Dinner
Sat 11 Nov 23 - Selingan Turtle Island Rainforest Discovery Centre- Bilit
Breakfast in the cafeteria and check-out.
07:00 hours
Depart the island at 7:00 am by boat for Sandakan. Proceed to the Rainforest Discovery Centre. Take a bird's view of the centre from the canopy walk and hanging bridge, and explore the botanical garden which presents samples of tropical plants. Thereafter, proceed on a 2-hour drive through rustic countryside studded with villages. Upon arrival at Bilit Jetty, take a boat transfer to the lodge. Check in to your lodge and enjoy your lunch. Take an afternoon boat cruise along the Kinabatangan River in search of Proboscis monkeys and other forms of Wildlife.
(Remarks: River cruise by boat is always on a shared basis / join-in).
Return to the lodge for dinner.
Accommodation: Bilit Rainforest Lodge, Standard Room.
Estimated driving time/distance: 3 hours, 150 kilometres
Meal included:
Breakfast
Lunch
Dinner
Sun 12 Nov 23 - Bilit Sepilok Sun Bear - Sandakan
After breakfast, depart overland for the Sepilok Orangutan Centre. Experience a close encounter with the Man of the Forest, who is undergoing a rehabilitation program to return to the wild. Visit the adjacent Bornean Sun Bear Conservation Centre where you will see the world's smallest bears and learn more about them and the conservation effort to protect them. After the tour, transfer to your hotel or to the airport for your onward journey. Note on Camera Use at Sepilok Orangutan Rehabilitation Centre: For any camera with a zoom lens from 100 to 400mm, video camera or other video recording equipment for personal use are chargeable at MYR 10.00 per unit. For any camera (fixed-lens - 400mm and above) or any film-making equipment are chargeable at MYR 1,000.00 per unit. The mode of payment is cash only.
Recommended flight, -NOT included in the package price (subject to change without notice)
Estimated driving time/distance: 2 hours, 104 kilometres
3-Day Visit Orang Utans Proboscis Monkeys and Turtles
Meal included: Breakfast
Why choose this tour
A great tour to search for wildlife such as turtles, orangutans and more.
3-Day Visit Orang Utans_Proboscis Monkeys and Turtles
Guide Class: Private
Tour Level
Moderate
Tour Comfort
Budget
Duration:3 days
Tour Highlight
- Spend time enjoying the relaxing atmosphere of Turtle Island
- Visit the Sepilok Orangutan Centre
- Watch sea turtles lay eggs on the beach
Itinerary (Long) Description Day Tour Overnight
Day 1 Sandakan - Selingan Turtle Island
Transfer to the jetty for a boat ride to Selingan. Turtle observation in the evening. Overnight in island Chalet. Selingan
Day 2 Selingan Turtle Island - Rainforest Discovery Centre - Bilit Boat transfer to Sandakan. Visit Rainforest Discovery Centre. overland to Bilit. Afternoon wildlife boat cruise. Bilit
Day 3 Bilit - Sepilok - Sun Bear - Sandakan
Overland transfer to the Sepilok Orang Utan Centre and Bornean Sun Bear Conservation Centre. Transfer to a hotel in Sandakan or the airport for an onward journey. -
Accommodation Overview
Diethelm Hotel Category:
Destination Accommodation Room type
Selingan Selingan Turtle Island Chalet Chalet
Bilit Bilit Rainforest Lodge or similar Standard
Detailed Itinerary
Day 1
Sandakan - Selingan Turtle Island
Recommended flight (subject to change without notice), -NOT included in the package price.
BKI-SDK AK 6492 ETD 0635 ETA 0725 (operated by Air Asia low-cost carrier)
Or pick it up at a Hotel in Sandakan. Pick up time 08:00-08:10hrs.
Pick up from the hotel in Sandakan or the airport and transfer to the jetty, for a 75-minute boat ride to Selingan (Turtle Island). Check into your chalet. Rooms have twin beds with air conditioning and attached toilet and shower. Spend the rest of the day swimming or lazing on the beach. After dinner, you will be invited by a ranger to observe the turtle laying eggs on the beach. Later the eggs are transferred to the hatchery and if there are young turtles around, you can watch their release to the sea. Overnight in Chalet. (Remarks: Boat transfers are always on a shared basis / join in. Activities and guides on the island are on a shared/join-in basis. Private tour on the island is not available).
Meal included:
Lunch
Dinner
Day 2: Selingan Turtle Island - Rainforest Discovery Centre- Bilit
Breakfast in the cafeteria and check-out.
07:00 hours
Depart the island at 7:00 am by boat for Sandakan. Proceed to the Rainforest Discovery Centre. Take a bird's view of the centre from the canopy walk and hanging bridge, and explore the botanical garden which presents samples of tropical plants. Thereafter, proceed on a 2-hour drive through rustic countryside studded with villages. Upon arrival at Bilit Jetty, take a boat transfer to the lodge. Check in to your lodge and enjoy your lunch. Take an afternoon boat cruise along the Kinabatangan River in search of Proboscis monkeys and other forms of Wildlife. (Remarks: River cruise by boat is always on a shared basis / join-in).
Return to the lodge for dinner.
Accommodation: Bilit Rainforest Lodge, Standard Room.
Estimated driving time/distance:
3 hours, 150 kilometres
Meal included: Breakfast
Mon 13 Nov 23: Tuaran
Flights from Sandakan Malaysia to Kota Kinabalu Intl Airport, Malaysia
Private Transfer Airport to Hotel
Stay in Hotel Shangri-La Rasa Ria, Kota Kinabalu for 4 Nights
Fri 17 Nov 23: Departure
Private Transfer Hotel to Airport
Price:
Deposit £300pp
✅X61730 Manchester from £1935pp
✅X61715 Heathrow from £1994pp
✅X61744/49 Birmingham or Edinburgh from £2156pp
Deposit £950pp
✅X61751 Dublin from £1986pp
Terms & Conditions
✅Based on 2 adults sharing
How to Book?
CALL 0208 585 4020
Email holidays@travelpack.com
Offer Includes
All International and Domestic flights with Baggage included
3 Nights stay at 4* Berjaya Times Square Hotel, Kuala Lumpur in a Superior Room with Bed & Breakfast
1 Night stay at 4* Livingstone Hotel, Sandakan in a Deluxe Room with Bed & Breakfast
Tour to Sandakan Selingan Turtle Island
Tour to Selingan Turtle Island Rainforest Discovery Centre- Bilit
Tour to Bilit Sepilok Sun Bear - Sandakan
1 Night stay at Sandakan Selingan Turtle Island, Chalet on Half Board Basis
1 Night stay at Bilit Rainforest Lodge, Chalet on Full Board Basis
4 Nights stay at 5* Shangri La Rasa Ria in a Garden Deluxe Room with Bed & Breakfast
All Airport Transfers
Meal Plans