Thailand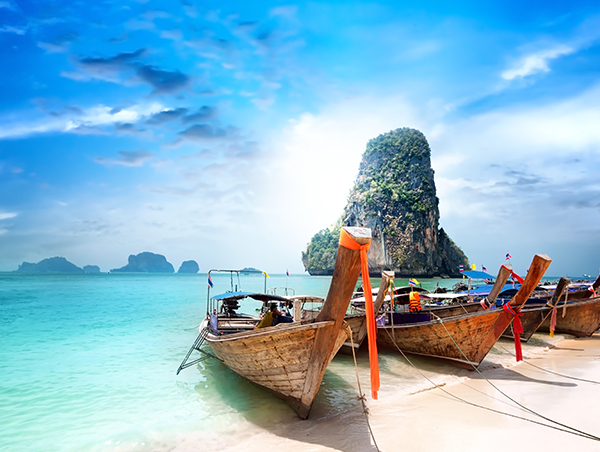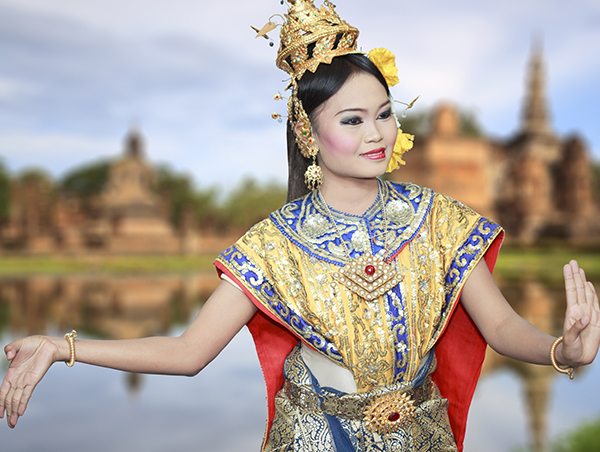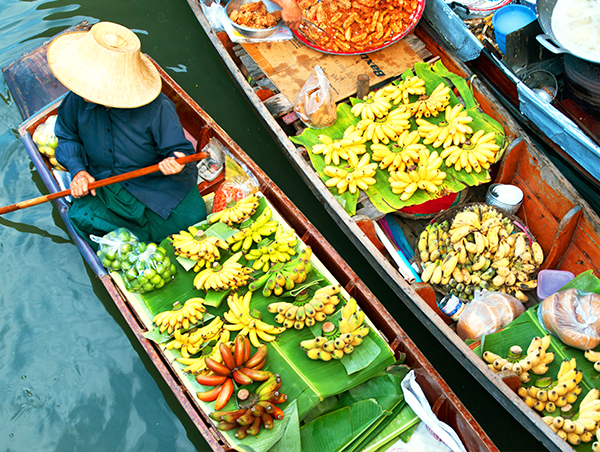 Introduction
Thailand is the most popular holiday destination in South-East Asia offering many of the regions finest hotels and resorts. Blessed with diverse scenery and ancient culture in abundance, Thailand is located in the heart of South-East Asia, bordered by Burma, Laos, China, Cambodia and Malaysia. Thailand\'\'s balanced tropical climate makes it the perfect year-round destination, affordable, enjoyable and rewarding in equal measure.
Places to Visit
Bangkok

- a huge melting pot of modern sophistication, tradition and culture, with shopping a plenty and the best nightlife in South-East Asia

Hua Hin - Thailand\'\'s oldest beach resort and increasingly popular retreat, famous for its royal connections and bustling night market.

Chiang Mai and Chiang Rai

- Thailand\'\'s northern capital and cultured second city plus the gateway to the stunning Golden Triangle region.

Phuket

- ever-popular island destination and beach resort off Thailand\'\'s west coast offering a full range of holiday settings and experiences.

Khao Lak

- up-and-coming, picturesque alternative to Phuket, located an hour to the north, set amongst unspoilt and lush tropical surroundings.

Krabi, Phi Phi and Koh Lanta

- located to the east of Phuket bordering the Andaman Sea offering distinct, contrasting experiences set amidst stunning, natural surroundings.

Koh Samui

- an idyllic coconut palm clad island set in the turquoise waters of the Gulf of Thailand, notable for its diverse nightlife and impressive coastal and interior scenery.

Pattaya

- popular coastal resort just over an hour south-west of Bangkok where stylish resorts sit side by side with local entertainment outlets and traditional Thai pastimes.
\'
Getting to and Travelling around
\'Thailand\'\'s principal international gateway is Bangkok Suvarnabhumi Airport which is served from the UK by a wide choice of scheduled carriers including Thai Airways, EVA Air, Emirates, Etihad and Qantas. Bangkok is around 11 hours flying time from the UK.
Internal travel is by road, principally to coastal destinations such as Pattaya, Cha Am and Hua or by internal air to destinations such as Phuket, Krabi, Koh Samui and Chiang Mai. Rail travel is also available to destinations in the north and north-east as well as to Malaysia and Singapore to the south. Coach travel is widely available but is less comfortable and more popular with those on an extended vacation or limited travel budget.
Best Time and Weather
Thailand has a tropical climate and as such temperatures are fairly constant year-round. Generally speaking, the most temperate time to visit is between November and February when the weather is sunny, warm and dry with lower humidity. The average is around 30

°C

during the day with nightie lows of around 20

°C

. The evenings are cooler during this period in northern destinations such as Chiang Mai, Chiang Rai and beyond where it can drop to around 12

°C

or lower. Temperatures and relative humidity rise sharply between March and May, by which time the heat during the day can be quite taxing in Bangkok. Most of the rainfall occurs between June and September, but it is not unduly excessive and by no means constant. The days can be sunny and dry during this time and equally it can also rain heavily during the November to February period.
Important Information
Language
The official language is Thai. English is widely spoken, particularly in Bangkok and other major cities.
Passports and Visas
No visas are required for British passport holders intending to spend less than 30 days in the country. A minimum of 6 months validity is required on passports.
Health\\r\\n
Yellow fever immunisation essential if arriving from an infected area; precautions against hepatitis A, typhoid and polio recommended. Malaria recommended depending upon areas to be visited. We strongly advise you to consult your GP regarding all medical matters before travelling.
Currency
Thai Baht (Bt) = 100 satang. Major credit cards accepted. ATM machines widely available.
Time\\r\\n
GMT +7 hours\\r\\n